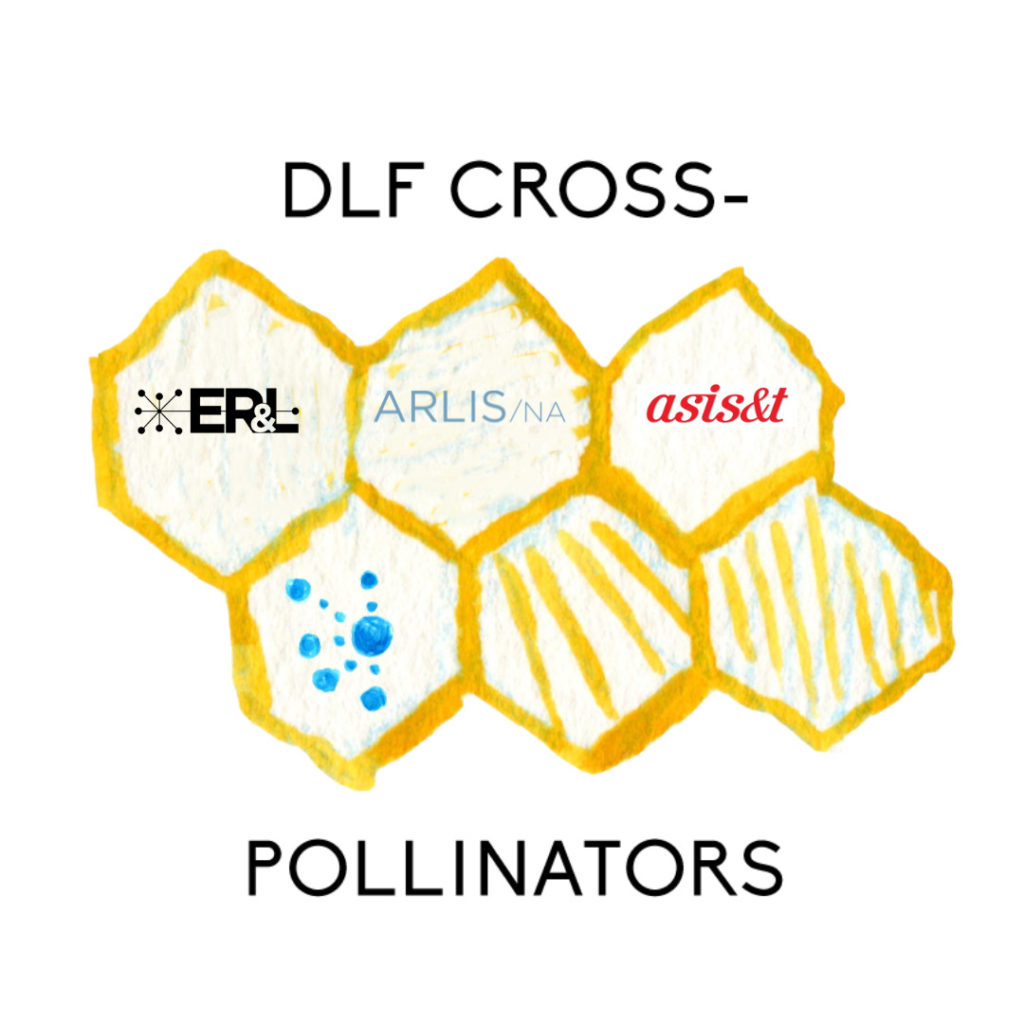 We are excited to share the news about our first GLAM Cross-Pollinators of 2023! This month, Erika Mei Chua Holum is attending the Electronic Resources & Libraries (ER&L) annual conference in Austin, Texas, and Cristina Fontánez Rodríguez will head to the Art Libraries Society of North America (ARLIS/NA) annual conference in Mexico City, Mexico in April.
DLF would like to thank our partners at ER&L and ARLIS/NA for participating in this program. 
About the Awardees
Erika Mei Chua Holum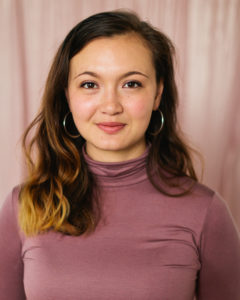 Erika Mei Chua Holum (she/they) is the Cynthia Woods Mitchell Assistant Curator at the Blaffer Art Museum at the University of Houston. Her curatorial work and research focus on intimacies and interconnected (hi)stories revealed through artistic practices, south-south relationships, ways of gathering, and archival methods following forms of historical displacements. She has contributed to projects and exhibitions worldwide, such as makibaka! Fifty Years of Filipino-American Youth Activism at Alief Art House (2021), Duro Olowu: Seeing Chicago at the Museum of Contemporary Art Chicago (2020), the Second Edition of the Lagos Biennial in Nigeria (2019), and Obscura Festival of Photography in Malaysia (2018). She has previously held positions at the Terra Foundation for American Art, Chicago Public Libraries, Fulbright Malaysia, European Cultural Academy, and 32° East | Ugandan Arts Trust. Erika holds an MA in Museum and Exhibition Studies from the University of Illinois, Chicago and is completing a Masters in Library and Information Science at the University of Illinois, Urbana-Champaign in 2023.

Cristina Fontánez Rodrí­guez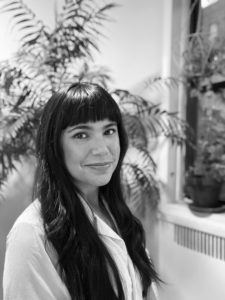 Cristina Fontánez Rodrí­guez is the Virginia Thoren and Institute Archivist at Pratt Institute Libraries and Visiting Assistant Professor at the Pratt Institute School of Information. Prior to joining Pratt, Cristina was a National Digital Stewardship Resident for Art Information at the Maryland Institute College of Art's Decker Library. Cristina's work is focused on the application of social justice principles to archival practice through participatory and non-hierarchical ways of knowledge-seeking and making. She is a founding member of Archivistas en Espanglish, a collective dedicated to amplifying spaces of memory-building between Latin America and Latinx communities in the US. Cristina also co-runs Barchives, an independent outreach initiative that brings archivists to bars to talk about New York City's archival collections and local history. She holds a BA in Geography from Universidad de Puerto Rico Recinto de Rí­o Piedras and an MLS with a certificate in Archives and Preservation of Cultural Materials from CUNY Queens College.

The Cross-Pollinator Awards & Upcoming Opportunities
Since 2015 (and initially with support from the Kress Foundation), the GLAM Cross-Pollinator Registration Awards have aimed to foster communication and conversation among the GLAM communities. Each year, a member from each of our partner organizations receives free registration to attend the DLF Forum and, in exchange, a DLF member affiliate attends each partner conference. Sign up for the monthly DLF Forum newsletter to be the first to know when applications open for members of our partner organizations to attend the 2023 DLF Forum.
A GLAM Cross-Pollinator Registration Award is still available for the annual meeting of the Association for Information Science & Technology (ASIS&T) which will take place in London, England in October. Students, faculty, and staff from DLF member institutions are eligible to apply for this opportunity by May 26! More information and link to application are available on the GLAM Cross-Pollinator program page.