Become a Member
Membership in DLF is open to any organization engaged in building or using digital libraries. We especially welcome members who believe in our community's mission of advancing research, learning, social justice, and the public good through the creative design and wise application of digital library technologies. DLF members include archives, libraries and library service organizations, publishers, labs, museums, professional organizations, and vendors, all of whom are invited to contribute to community efforts through a variety of research and development, information sharing, and catalytic initiatives.
We work hard to make sure that grassroots participation in our working groups, events, and other initiatives is as open as possible, regardless of membership status. But member institutions, who invest in our collective and public-spirited work, do have special benefits and opportunities. DLF is growing and becoming a more interesting community every day.
Membership Benefits
Our partners tell us the greatest benefit of DLF membership is the satisfaction of supporting the growth and health of the digital library and digital stewardship community, through all the work that DLF initiates, sustains, or promotes.
But we like quantifiable benefits, too! Such as…
One complimentary registration to the DLF Forum
Discounted registrations to the DLF Forum for others from your institution
Reductions on tuition for programs like FORCE11 Scholarly Communications Institute ($150 savings) and the Digital Humanities Summer Institute ($230 savings/registrant, available to everyone from your institution—faculty and students included!)
Complimentary job postings (otherwise $200/listing) on the DLF Jobs Board and personalized promotion of your open positions through DLF social media
Networking, mentoring, leadership, and professional development opportunities for staff, including through our DLF working groups and collaborative initiatives
Access to and support of DLF travel awards, honors, event sponsorships, fellowships (including our signature "cross-pollinators" program, connecting DLF practitioners with related conferences and communities), and other grant opportunities, some of which are exclusive to members
Support for open access publications and services like the DLF wiki (with our "Organizers' Toolkit" and special resources for digitization and Hidden Collections projects), our Community Calendar (your one-stop-shop for events in the field!), Digitization Cost Calculator, DLF Jobs, various CLIR reports related to digital libraries and cultural heritage, and a repository of white papers, conference materials, and other useful grey literature
A vote in the selection process for our Community/Capacity Awards
Communications and outreach support for your initiatives, on request from DLF via Twitter, Facebook, our DLF-Announce listserv, and our website and calendar, as well as regular opportunities to showcase your work in our popular "Contribute" series
Periodic, personal consultation by DLF leadership and staff on local strategic planning, new programs, and your institutional goals, including backing for research, standards development, and project start-ups
Annual Investment
The DLF membership year runs from July 1-June 30, but we prorate memberships and are pleased to welcome new institutions throughout the year. The institutional fee for DLF membership is $6,750 per year. Any organization that is also a CLIR sponsor is invited to join DLF for a discounted fee of $5,000. Liberal arts colleges are invited to join at a special rate of $3,100. Community colleges and tribal colleges and universities may join for just $1,000. Special rates are also available for museums and arts organizations. Not sure where your organization fits? Please get in touch.
Help sustain the DLF
Our closest partners and most committed supporters are respectfully invited to invest in DLF and its mission as DLF Sustaining Members, at an annual rate of $15,000, greatly advancing our common interests and shared, long-term goals. Care deeply about DLF's parent organization as well? A joint CLIR+DLF Sustaining Membership is available at an annual rate of $20,000.
How to Join
Please contact CLIR/DLF Development Director Louisa Kwasigroch if you are interested in becoming a DLF member, or would like to talk about what might make DLF membership worthwhile for you.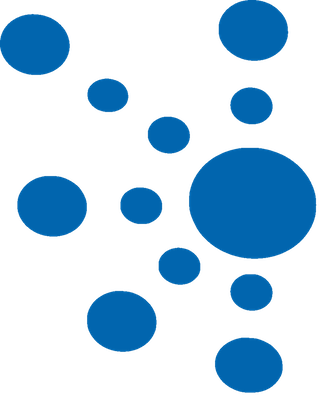 networked member institutions and a robust community of practice—advancing research, learning, social justice, & the public good through the creative design and wise application of digital library technologies