The CLIR and DLF Job Board is the place to post and find positions in the fields of libraries, archives, cultural institutions, and communities of higher learning.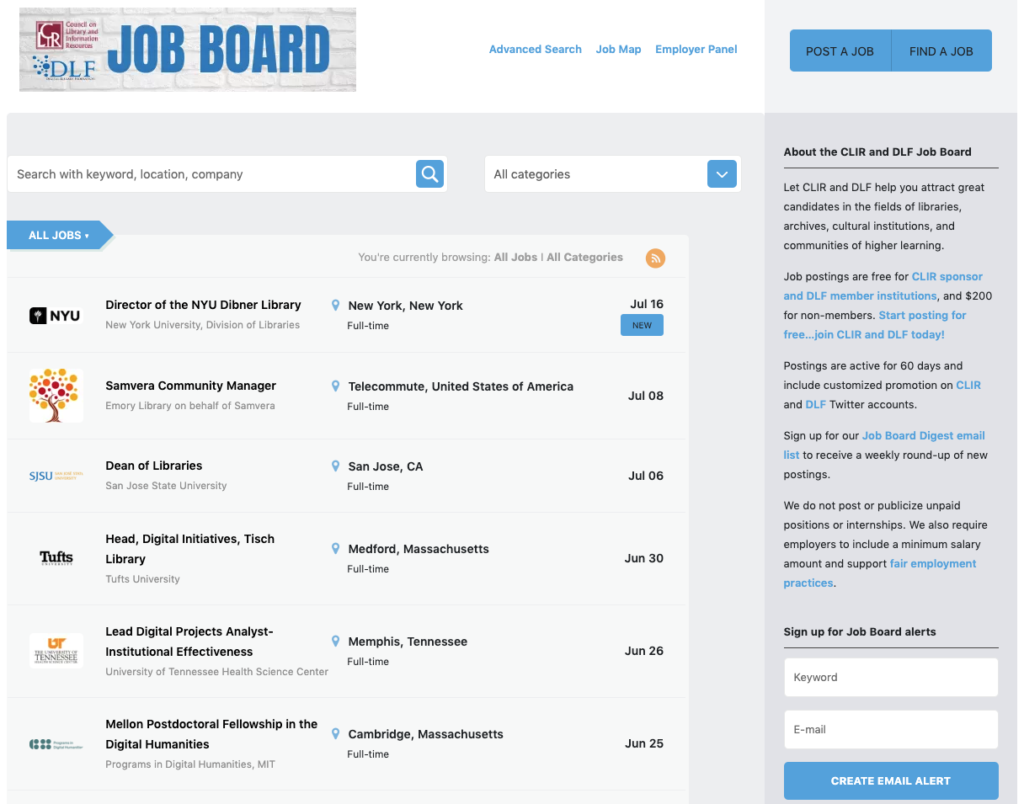 Job Board Promotion
All job postings include customized promotions on CLIR and DLF social media channels and in weekly Job Board Digest emails sent to over 1,200 combined subscribers to the DLF-Announce Listserv and the Job Board Digest mailing list.
Guidelines for posting on the Job Board
All job postings are reviewed and approved during regular business hours and are active for 60 days.
All job postings require employers to include a minimum salary amount in local currency.
Unpaid internships and/or positions are not permitted on the Job Board so as to encourage a more inclusive future for our professional community. Why paying interns is important.
We encourage employers to support fair employment practices. Check out our Working Group on Labor in Digital Libraries for further resources.