Today, in recognition of their brilliant and indispensable contributions to the DLF community, to position them to do even more good, and as we look forward to welcoming a new colleague in 2018 (still accepting applications!)—the Digital Library Federation is announcing promotions and title changes for staff members Katherine Kim and Becca Quon.
Please join us in congratulating Katherine Kim, new Assistant Director of the DLF, and Becca Quon, DLF Program Associate for Advancement and Awards!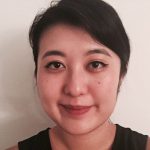 As Assistant Director, Katherine will be taking a stronger hand in budgeting, strategic planning, development and management of events (including the annual DLF Forum and our experiments in supporting local/regional meetings—"DLFx"), and in representing the Digital Library Federation to working group leaders, CLIR/DLF affiliate organizations, and as a partner within the wider community.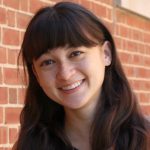 As Program Associate for Advancement and Awards, Becca will take greater ownership of programs that create opportunities and contribute to the professional development of individual community members, such as DLF fellowships, grants, and awards, our jobs service (no pressure!), and learning opportunities, including the eResearch Network, workshops and webinars, and forthcoming programs under the banner of "Learn@DLF."
We're a highly collaborative, small team, dedicated to serving DLFers in their shared mission, so we encourage you to continue to reach out to us jointly as appropriate, by sending queries to info@diglib.org. Individual contact info for Katherine, Becca, key CLIR colleagues and programs, and DLF Executive Director Bethany Nowviskie is also available here.