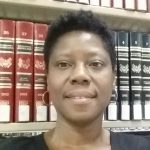 This Forum Report was provided by Netta Cox, Head of Serials/Government Documents, North Carolina Agricultural and Technical State University.
The Digital Library Federation Forum 2014 was exactly what I had hoped to experience: exchanges of digital knowledge by experts in the field, opportunities to network, and answers to digital initiative questions for a newcomer to this arena.
I learned from the opening speaker Bethany Nowviskie that in the digital library world you must be willing to follow exploration and embrace failure, which is quite relevant to me as a Cross-Pollinator Fellow. As Head of the Serials department at my university, I see change on the horizon. As print materials decrease and digital initiatives increase, we are entering into a new phase of learning new technology, and workflows will undoubtedly bring about successes and failures as the unfamiliar becomes familiar.
Nowviskie stated that libraries should be people-educators and research-minded. She also shared that, as knowledge workers in this day and time, we have the technology tools to co-create digital knowledge and expand it outside of the four walls of the library. This digital knowledge work will in turn require working across various departments. As Bethany spoke, I reflected on one of the digital initiatives at my university library, which involves collaboration with various programs on campus to support a new online journal for a faculty member. Although budgets have flattened, new discoveries have allowed libraries to continue to be knowledge generators.
The Forum afforded many networking opportunities, particularly during the lunch sessions. I attended From Zero to 60: Lessons Learned from Setting Up Digital Initiatives in Small to Mid-sized Academic Institutions. Since I manage the addition of electronic theses and dissertations to the University's Institutional Repository, I was interested in how others managed similar challenges. During the interactive case study portion of the session, small groups of four to five people were given a specific digital initiative, to provide a strategic plan prior to launching a digital program service. The team discussed the challenges of selecting software and writing policy, as well as the importance of addressing staffing, marketing and copyright plans. This interactive activity recharged my critical thinking skills and allowed me to look at ways my university library could better market its institutional repository.
Lastly, attending various sessions gave me the opportunity to ask questions of those who have or are currently working on digital initiatives. Question topics included project management; what type of inventory tools are in use; how to share why your digital initiative is important; and how to build confidence by getting involved, by dedicating a percentage of your time each week to work on a digital project.
I would like to express a special thank you to ER&L and the DLF for your sponsorship and support, and for allowing me this opportunity to expand my horizons, network with the digital library community, and gain valuable knowledge from this conference experience.