Full conference programs are available, and registration for these 3 events is open now! Join us in Milwaukee for the DLF Forum, DLF Liberal Arts Colleges Pre-Conference, and NDSA's Digital Preservation 2016.
---
DLF Forum Keynote Speaker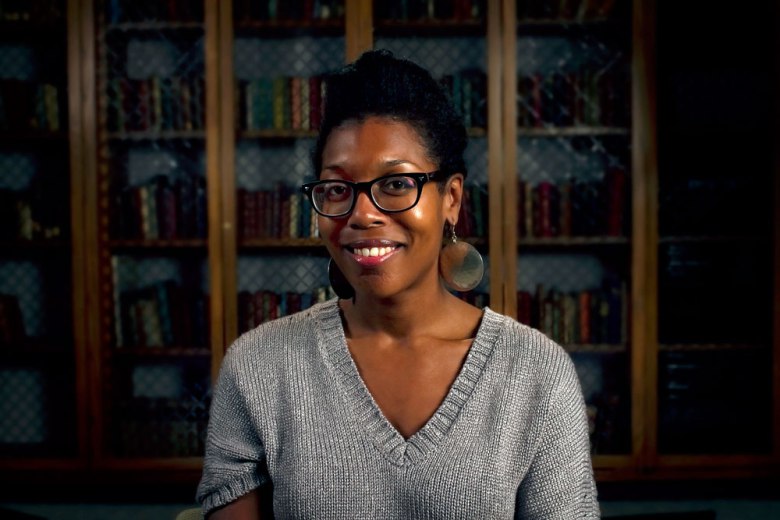 Stacie Williams will open the 2016 DLF Forum with a keynote drawing on her work in labor issues in our field. We are particularly pleased to be welcoming her home to Milwaukee, where she was born and raised, a background she tells us has shaped her perspectives on issues like the "Implications of Archival Labor".
Williams is the Learning Lab Manager at the University of Kentucky's Special Collections Research Center, coordinating an undergraduate archives internship, and additionally teaches the graduate-level archives and manuscripts management course in UK's School of Library and Information Science. She has previously worked at Tufts University's Digital Collections and Archives, the Harvard Medical School's Countway Library, and the Lexington (Ky.) Public Library. In 2013, Williams organized a panel at SXSW about ways that information professionals can influence and engage grassroots activism on Twitter, and she has co-published on topics such as community archives, cyberracism and information literacy. She is a 2010 ALA Spectrum Scholar and a member of the 2015 Archives Leadership Institute cohort. She holds an M.S. in library science with an Archives Management concentration from Simmons College, and a B.A. in journalism from the University of Wisconsin at Madison. Find her on Twitter @wribrarian. Full announcement here.
---
Digital Preservation 2016 Keynote Speaker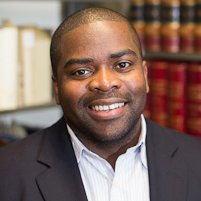 Bergis Jules will open Digital Preservation 2016 with a keynote that focuses on the power and promise of diversity and inclusivity in digital preservation work. The theme for the NDSA conference is "Building Communities of Practice," and Jules' work on Documenting the Now and other projects related to archiving social media and social justice movements, in combination with his personal record of involvement in NDSA's working groups, will no doubt help inform and inspire the intellectual exchange, community-building, development of best practices, and national-level agenda-setting in the field, expected at #digipres16. 
Bergis Jules is the University and Political Papers Archivist at the University of California, Riverside library, where he manages university archives, political papers, African American collections, and community archives projects. His previous work with community archives and African American collections include leading projects at the Black Metropolis Research Consortium at the University of Chicago, and designing and securing grant funding for the D.C. Africana Archives Project at George Washington University. Bergis helps lead the Inland Empire Memories consortium at the University of California, Riverside library, which is a community owned consortium of cultural heritage organizations, with the goal of uncovering and sharing the extremely diverse history of inland Southern California. He is a co-director on a 2016 IMLS funded National Forum grant to host a series of meetings across the country that will explore strategies and tools for integrating community archives in the National Digital Platform. In addition to his community archives work, Bergis is interested in the rich potential that social media and web archives hold for contributing to more diverse library research collections by helping to counter existing silences in our historical records, through inclusion of more voices from traditionally marginalized communities. He is one of the principal investigators on a 2015 funded project for social media archiving from the Andrew Mellon Foundation titled, Documenting the Now: Supporting Scholarly Use and Preservation of Social Media Content. The goal of the project is to build an open source and cloud ready tool, that will capture tweets and their associated metadata and digital content for long term preservation by archivists and analysis by researchers and others. Bergis received an M.L.S. with a Specialization in Archives and Records Management and an M.A. in African American and African Diaspora Studies from Indiana University in 2009. Beginning in September 2016, he will be doctoral student in the History Department at the University of California, Riverside. Find him on Twitter @BergisJules. Full announcement here.
---
DLF Liberal Arts Colleges Pre-Conference Keynote Speaker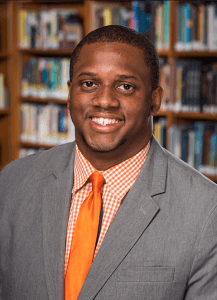 Jarrett M. Drake will open the one-day 2016 DLF Liberal Arts Colleges Pre-Conference with a keynote focusing on "the role of college and university archives in documenting and dialoguing dissent student activism on campus," to kick off a one-day meeting specifically created for those who work with digital libraries and/or digital scholarship at liberal arts colleges.
Jarrett M. Drake is the Digital Archivist at Princeton University's Seeley G. Mudd Manuscript Library, where his primary responsibilities entail managing the Digital Curation Program, describing born-digital archival collections for the Princeton University Archives, and coordinating the Archiving Student Activism at Princeton (ASAP) initiative. He is also one of the organizers and an advisory archivist of A People's Archive of Police Violence in Cleveland, an independent community-based archive in Cleveland, Ohio, USA, that collects, preserves, and provide access to the stories, memories, and accounts of police violence as experienced or observed by Cleveland citizens. Jarrett serves on the advisory board of the StoryCorps Justice Project and Documenting the Now: Supporting Scholarly Use and Preservation of Social Media Content. He also is a member of the 2016 cohort of the Mandela Dialogues on Memory Work, a program organized by the Nelson Mandela Foundation and the Global Leadership Academy that convenes an international dialogue series for thought leaders and change agents in the field of memory work. Jarrett earned a B.A. in history from Yale College and an M.S.I. from the University of Michigan School of Information. His prior work experience includes the University of Michigan Special Collections Library, the Bentley Historical Library, and the Maryland State Archives. Find him on Twitter @jmddrake. Full announcement here.
---
DLF Forum Closing Panel
For 2016, we'll continue our new tradition of closing the DLF Forum with a discussion-oriented, community-based panel rather than the single vision of a keynote talk. One option under consideration is a broad-ranging discussion on the relations of the digital library practitioner community (both as individual professionals and in our formal organizations and grassroots collectives) to vendors and broader commercial interests, digging into issues of labor, influence, collaboration and partnerships, values and ideals, power, potential, push-back, and the public good. Another potential closing panel topic is the intersection of digital library concerns with local communities. How can the systems DLF practitioners design, maintain, populate, and promote better serve the people of cities like Milwaukee–or their own home towns?  How can we design digital libraries that open themselves more to their communities as co-creators, in ways that are productive, engaging, and respectful of privacy, safety, and independence?
---
Digital Preservation 2016 Closing Plenary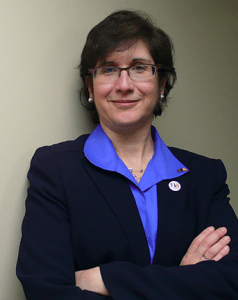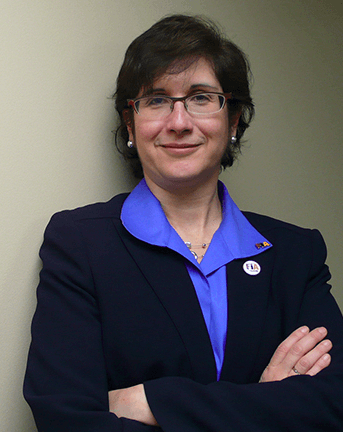 Finally, we are excited to welcome Allison Druin as our closing plenary speaker for the NDSA conference, Digital Preservation 2016! Druin's talk will take up the conference theme, "building communities of practice," in the context of "communities of innovation" and her work with America's National Park Service.
Dr. Allison Druin is on two-year leave from her faculty appointment at the University of Maryland's iSchool while serving as Special Advisor for National Digital Strategy at the National Park Service. Her focus there is on how to better leverage digital tools to excite the next generation of park visitors, to change how the national parks share their stories, and to better preserve our cultural and natural resources.
Druin received her Bachelors of Fine Arts from Rhode Island School of Design, her master's degree from the MIT Media Lab, and her Ph.D. from the University of New Mexico's College of Education. In her previous work as the University of Maryland's first Chief of Futurist and Co-Director of the Future of Information Alliance (FIA), Druin helped establish a FIA partner network with the National Park Service, Newseum, the Smithsonian, National Geographic and other organizations to explore the opportunities and challenges of the rapidly changing information landscapes. At the University of Maryland, she has served as Director of the Human-Computer Interaction Lab, Associate Dean of Research for the iSchool, and an ADVANCE Professor for STEM Women Initiatives. Druin's personal research has focused on developing new educational technologies for children. Druin has pioneered the development of new co-design methods that bring product-users into the technology design process. Her team of faculty, staff, and graduate students, recently engaged elementary school kids to help design digital elements of the Every Kid in a Park program; an initiative by the White House and Department of the Interior to give all fourth graders and their families free entrance to national parks. She is currently working with NPS leadership to use co-design methods to reimagine the visitor experience for the Lincoln Memorial. Find Allison on Twitter at @adruin. Full announcement here.