We are very pleased to announce that Bergis Jules is our keynote speaker for Digital Preservation 2016 in Milwaukee! The theme for the NDSA conference is "Building Communities of Practice," and Jules' keynote on the afternoon of November 9 will help kick off the major meeting and conference of the NDSA—open to NDSA members and non-members alike—focusing on tools, techniques, theories and methodologies for digital stewardship and preservation, data curation, the content lifecycle, and related issues.
Jules' keynote will focus on the power and promise of diversity and inclusivity in digital preservation work, and we will share a title and abstract in the coming months. Jules' work on Documenting the Now and other projects related to archiving social media and social justice movements, in combination with his personal record of involvement in NDSA's working groups, will no doubt help inform and inspire the intellectual exchange, community-building, development of best practices, and national-level agenda-setting in the field, expected at #digipres16. The deadline to submit a proposal for the rest of the program is May 15th!
Digital Preservation 2016 Keynote Speaker: Bergis Jules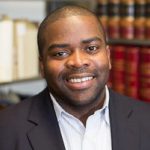 Bergis Jules is the University and Political Papers Archivist at the University of California, Riverside library, where he manages university archives, political papers, African American collections, and community archives projects. His previous work with community archives and African American collections include leading projects at the Black Metropolis Research Consortium at the University of Chicago, and designing and securing grant funding for the D.C. Africana Archives Project at George Washington University. Bergis helps lead the Inland Empire Memories consortium at the University of California, Riverside library, which is a community owned consortium of cultural heritage organizations, with the goal of uncovering and sharing the extremely diverse history of inland Southern California. He is a co-director on a 2016 IMLS funded National Forum grant to host a series of meetings across the country that will explore strategies and tools for integrating community archives in the National Digital Platform. In addition to his community archives work, Bergis is interested in the rich potential that social media and web archives hold for contributing to more diverse library research collections by helping to counter existing silences in our historical records, through inclusion of more voices from traditionally marginalized communities. He is one of the principal investigators on a 2015 funded project for social media archiving from the Andrew Mellon Foundation titled, Documenting the Now: Supporting Scholarly Use and Preservation of Social Media Content. The goal of the project is to build an open source and cloud ready tool, that will capture tweets and their associated metadata and digital content for long term preservation by archivists and analysis by researchers and others. Bergis received an M.L.S. with a Specialization in Archives and Records Management and an M.A. in African American and African Diaspora Studies from Indiana University in 2009. Beginning in September 2016, he will be doctoral student in the History Department at the University of California, Riverside. Find him on Twitter @BergisJules.
---
Digital Preservation 2016 will be the first held in partnership with our new host organization, the Digital Library Federation (DLF). Separate calls are being issued for the DLF Liberal Arts Colleges Pre-Conference (6 November) and 2016 DLF Forum(7-9 November)—all happening in the same location. Proposals are due by May 15th at 11:59pm Pacific Time!