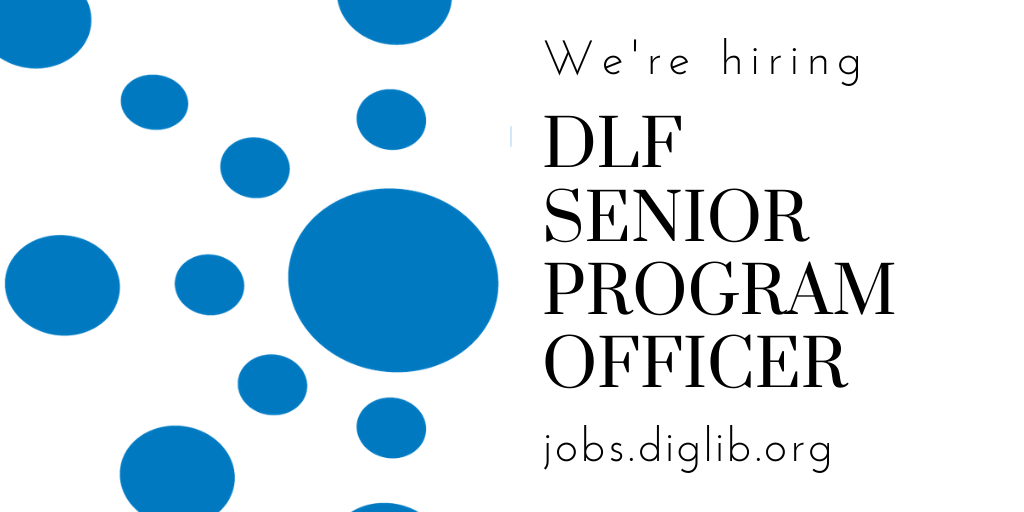 CLIR is now seeking applicants for a Senior Program Officer to lead the Digital Library Federation (DLF) program. This position will play a pivotal role in the strategic direction of DLF and provide vital leadership and guidance both within CLIR and the wider community. In line with the program's mission, the Senior Program Officer will serve as an advocate for research, learning, social justice, and the public good.
At CLIR we believe a team with a wide variety of experiences, viewpoints, wisdom, and backgrounds makes for a healthier, stronger organization, and enables us to increase our impact as we collectively work toward more inclusive and useful information infrastructures. We encourage applications from all those who are qualified and interested, including Black, Indigenous, and other People of Color; individuals with disabilities; veterans; and intersectional individuals. 
Please find the full job description and learn how to apply here.