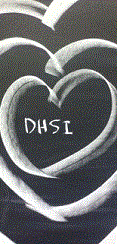 We are now taking applications for tuition fellowships to the 2018 Digital Humanities Summer Institute (DHSI) in Victoria, B.C.!
The Digital Humanities Summer Institute has grown by leaps and bounds, and we are excited to connect "DLF-DHSI Cross-Pollinator Fellows" with its extensive offerings in the summer of 2018 (June 4-8 + 11-15).
We're also thrilled to be hosting DLFxDHSI, a one-day unconference on the theme of digital libraries, digital humanities, and social justice (June 8-9). Join us and register here!
Members not interested in a tuition scholarship opportunity are welcome to register for DHSI courses at any time, using DLF discount codes available here: http://dhsi.org/registration.html. (You must be affiliated with a DLF member institution to use the codes. Courses fill quickly, so don't delay!) Consider staying longer or arriving earlier to attend our unconference!
Application
The application requests the following information:
contact information
brief, one-paragraph bio
a one-paragraph statement about how attending DHSI might expand your professional horizons, what you hope to learn, and what skills or ideas you might bring back from DHSI to the DLF community.
The award will cover tuition only, and is only available to participants from DLF member institutions. (Check your eligibility.) Applicants or their employers are responsible for the costs of travel and lodging, and winners must register by April 1st in order to use the award.
DLF-DHSI Cross-Pollinators will also be invited to contribute a DLF blog post about their experiences after the event.
Applications are due February 20.
Apply online here. 
Please contact awards@diglib.org with any questions.
About DHSI
The Digital Humanities Summer Institute provides an ideal environment for discussing and learning about new computing technologies and how they are influencing teaching, research, dissemination, creation, and preservation in different disciplines, via a community-based approach.
A time of intensive coursework, seminars, and lectures, participants at DHSI share ideas and methods, and develop expertise in using advanced technologies. Every summer, the institute brings together faculty, staff, and students from the Arts, Humanities, Library, and Archives communities as well as independent scholars and participants from areas beyond.
Described by one participant as an event that "combines the best aspects of a skills workshop, international conference, and summer camp," the DHSI prides itself on its friendly, informal, and collegial atmosphere. We invite you to join the DHSI community in Victoria for a time of focused practice, learning, and connecting with (and making new) friends and colleagues.
About the DLF Cross-Pollinator Awards
We make a growing number of travel and tuition grants available year-round to DLF members and to the broader community invested in digital library work. Many of these grants bring individuals from other communities to the DLF Forum, or help DLF practitioners who wish to build a dynamic and diverse peer network make it to conferences they may not otherwise attend.
Our goal is to create "cross-pollinators"—professionals who move freely among our (sometimes walled) gardens. In an increasingly networked world, DLF means to increase communication between all groups interested in the future of information, including museums, libraries, colleges and universities, and anyone working in digital collections and services.
Learn about Previous Awardees
Digital Humanities training through DLF & DHSI, 12 October 2015
2015 DLF + DHSI Cross-Pollinators, 18 November 2015
Reflections on DHSI 2017 from Chelcie Rowell, Rebecca Chung, and John Edward Martin