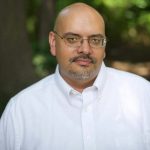 John Edward Martin (@DocJem1972) is the Scholarly Communication Librarian at the University of North Texas. He attended DHSI with support from a DLF+DHSI Cross-Pollinator Tuition Fellowship. 
I recently had the opportunity to attend the 2017 Digital Humanities Summer Institute, thanks to the support of a DLF + DHSI Cross-Pollinator Tuition Award and travel funding from the UNT Libraries. This was my first time at DHSI, and my first visit to Victoria, so I was excited about both. I came into this institute with very little practical training in the discipline. Although I have a Ph.D. in English and a Library Science degree, most of my experience has been with traditional humanities scholarship, teaching, and scholarly communication. This is also my first year as a full-time librarian, so I'm still deciding how much I'll be involved in DH work at my own institution. The appeal of DH, for me, is its potential for challenging entrenched boundaries inside and outside of academia: disciplinary, social, economic, and technological. As a librarian, I see this as part of my role—to be not just an information provider, but also a facilitator of new conversations and knowledge creation. Whether that means doing DH myself or helping other faculty and students do the work that interests them, I hoped that DHSI would better equip me for the task.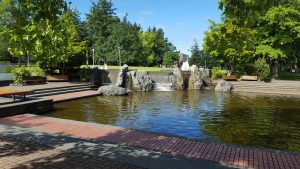 I decided to begin with one of the short workshops, "Digital Publishing in the Humanities," led by Sarah Melton and Anandi Salinas, and one of the foundational courses, "Introduction to Computation for Literary Criticism," taught by James O'Sullivan and Randa El Khatib. The first gave me a solid overview of some of the common digital publishing platforms available for book and journal publishing. The computation course introduced us to a number of tools currently used by literary scholars engaged in DH, including Voyant, RStudio, and various text modeling and mapping programs. We also experimented with methods of analysis such as basic text mining, stylometry, and topic modeling. Among the questions we discussed were: Why utilize these methods at all? What can they add to our understanding of literature? Are they "evidence" or "exploration"? And how do we interpret the results of such experiments?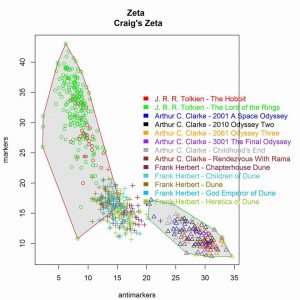 "Computers merely parse literature; they cannot 'read' it."–James O'Sullivan #DHSI2017#DHSICrit
Even more valuable than the tools, though, were the conversations we had about integrating DH with other forms of literary criticism & theory, the limitations of computational analysis, finding publication opportunities, doing peer review, and engaging more fully with our disciplinary communities. For a librarian, these are the questions that impact my daily work, as well as conversations with others in my professional communities. Whether they approach DH as disciples or skeptics, I want to be able to have informed conversations about the potential and the prospects of this kind of work. I felt like this institute gave me a good foundation for those conversations, as well as for pursuing my own work in the field.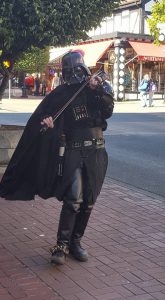 _________________________________________
In June of 2018, the Digital Library Federation (DLF) is returning to Canada! Planning has begun for DLFxDSHI — a digital libraries + DH unconference, to be hosted in partnership with our friends at the Digital Humanities Summer Institute (DHSI) in beautiful Victoria, BC. The event will begin with a joint DHSI and DLF Institute Lecture, poster/digital demo session, and reception on Friday, 8 June 2018. Highly collaborative and interactive DLFx unconference sessions will run throughout the day on Saturday, June 9th, followed by short DHSI workshops on Sunday, June 10th.