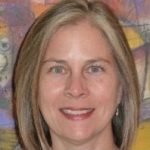 This Forum Sponsor Update was provided by Carol Wilczewski, Cultural Heritage Sales, Digital Transitions.
Digital Transitions supports the digitization programs of cultural heritage institutions, libraries and archives. DT has provided preservation grade imaging solutions for over 10 years by understanding the needs and goals of our clients. By sharing knowledge and experience, we stay ahead of the changing technological environment. The result is state of the art hardware and software technology that automates image acquisition through post-processing. Our systems provide preservation grade quality that meets and exceeds the Federal Agencies Digitization Initiative (FADGI) guidelines, which ensures consistent image quality and improved conversion results including OCR. DT's philosophy is "do it once, do it right."
In the beginning, DT developed a reprographic camera that would achieve the superior quality required for digitization, as existing reprographic cameras and scanners available on the market were not providing the level of consistent quality. The DT RCam is a versatile reproduction camera designed to work with a wide variety of digital backs to make certain you can utilize the best back for each particular project. Our most recent product upgrade is Capture One 8 Cultural Heritage Edition Software, which provides image processing capability based on the needs of our customers. The CH version software considerably boosts productivity level while providing the tools necessary to create a repeatable and efficient workflow. And, through our customer input, we'll continue to create new features to increase throughput. Another recent innovation developed through our customer feedback is our new DT Film Positioning System. The digitization of photographic films, glass plates and similar photographic negatives is a cumbersome and time-consuming process. Our new solution utilizes capture technology to provide productive, preservation grade image quality while complying and exceeding the highest quality standards.
Our long-standing relationships with our clients are the reason why we are industry leaders. The Getty Trust, Library of Congress, Harvard University, Yale University and the Smithsonian Institution have provided input that drives us to the next level of innovation. Please stop by to tell me your digitization requirements. I look forward to seeing you in Atlanta!