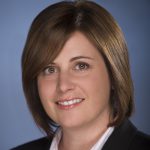 Rachel L. Frick
Director, Digital Library Federation
"Alright, Mr. DeMille, I'm ready for my close-up." – Norma Desmond in Sunset Boulevard
Hello and welcome to the new DLF website! As you can see, we have really shaken things up.  It was about time, right?
The DLF has changed since it joined CLIR; a new director, new branding, and a renewed sense of direction and purpose. A fresh look was in order. The guiding principle about our new design was that diglib.org will be a resource for the DLF community. It should be a valued asset, a tool members can use for outreach, and a venue to publish news regarding the exciting work they are accomplishing.
The new diglib.org will reflect the DLF community, providing information about the Forum, updates on members' projects, with blog posts and other content provided by the community. The goal is to have a website that is a platform for DLF members to connect and share.
The Forum will always have prime real estate at diglib.org, but we wanted to open up the site for contributions directly from our DLF members. With this in mind, we have created the Community Spotlight series. Every month we are going to feature a DLF member project. Kicking it off is Sarah Shreeves talking about the DMPTool2, which brings together six DLF members: UVA, UIUC, UCLA, UCSD, CDL and the Smithsonian Libraries.
If you want to nominate a project for the Community Spotlight, send us some information and we will get you on the calendar!
There is also dedicated space for job postings and upcoming events of interest to members, both DLF and Non-DLF sponsored. If you have an event you want to share, let us know.
So in other words, the new site is less about the DLF program  – more about the DLF community. Never fear, you can still search the older diglib.org content via the search box located on the bottom of the new diglib.org home page and programmatic information about the DLF is over on our organizational home's website.
Hope you like the new site. Let us know what you think.