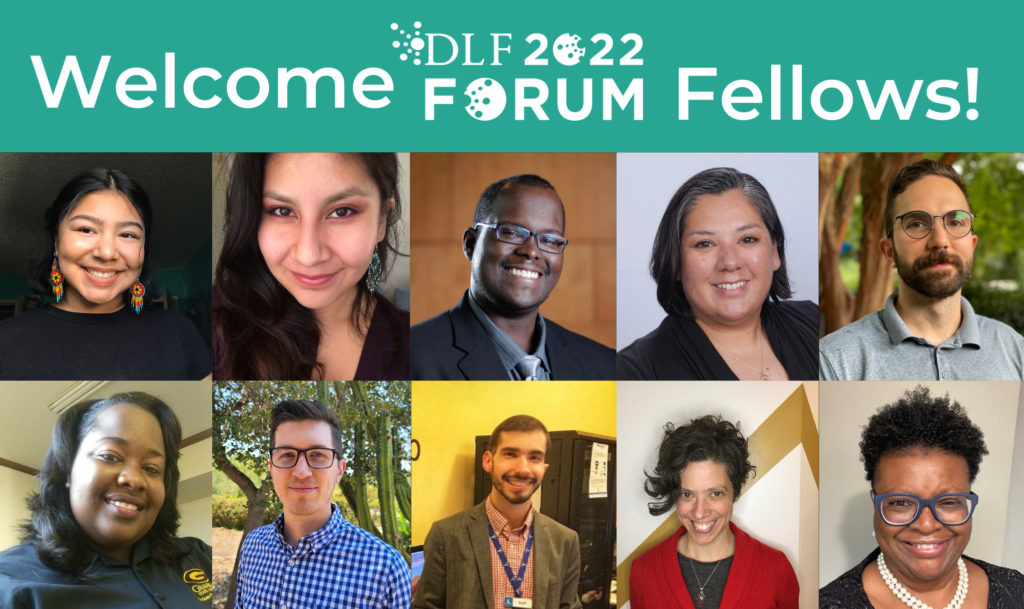 This year, the Council on Library and Information Resources is thrilled to share the return of the Digital Library Federation's Forum Fellowship program to support attendance at our annual DLF Forum. The generosity of our sponsors and member organizations will make it possible for ten (10) awardees to attend the 2022 DLF Forum in Baltimore, Maryland, October 9-12.
2022 DLF Forum Fellows receive:
Complimentary DLF Forum registration

A complimentary room at the conference hotel for three nights

A stipend for travel and incidentals

Invitations to special networking opportunities

The option to present a short lightning talk during the conference

Fellowship categories in 2022 include Fellowships for Students, Historically Black College and University (HBCU) Fellowships, Tribal College and University (TCU) Fellowships, Public Library Fellowships, and Fellowships for Grassroots Archives and Cultural Heritage Organizations. Learn more about this year's awardees on the 2022 Forum website.
Please join us in offering a warm welcome to these ten DLF Forum Fellows, and look for their reflections on the Forum experience later this year, on the DLF blog.
Want to stay updated on all things #DLFforum? Subscribe to our Forum newsletter and follow us at @CLIRDLF on Twitter.