This year, in partnership with an array of organizations, the Digital Library Federation is thrilled to offer several distinctive fellowship programs to support attendance at our annual DLF Forum. Applications will open soon for an exciting set of Kress Foundation-supported GLAM Forum Fellows, for reciprocal cross-pollinator fellowships with other conferences and groups, and for small bursaries to support "virtual cross-pollinators" eager to connect the AMIA and DLF/NDSA conferences online — so stay tuned for further announcements!
Today we introduce this year's ARL + DLF Forum Fellows, DLF Student & New Professionals Forum Fellows, and (in a new program) our 2016 Library Juice + DLF Forum Fellow. The generosity of our sponsors, partners, and member organizations will make it possible for the following 12 awardees to attend the 2016 DLF Forum in Milwaukee, Wisconsin, November 7–9. We thank both the Scholarships subcommittee of our Forum Planning Committee and colleagues from ARL and Library Juice for their support and assistance with the difficult task of award selections.
Please join us in offering a warm welcome to these twelve DLF Forum Fellows, and look for their reflections on the Forum experience later this year, on our blog.
---
ARL + DLF Forum Fellows
To help foster a more diverse and inclusive practitioner community in digital libraries and related fields, the Association of Research Libraries (ARL) and Digital Library Federation (DLF) have jointly sponsored these awards since 2013. Eligible applicants identify as members of a group (or groups) underrepresented among digital library and cultural heritage practitioners. We thank ARL for the generous support that makes this program possible!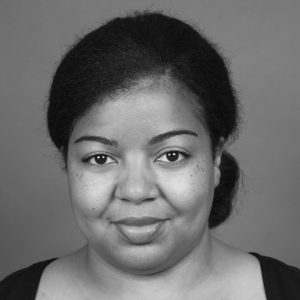 Tatiana Bryant
Special Collections Librarian
University of Oregon
@bibliotecariat
As a Special Collections Librarian at the University of Oregon, I provide reference, instruction and technical services as well as promote the use of digital technologies and resources to students and faculty. I support both user-driven and institutional DH, digitization, and digital preservation projects in collaboration with our Digital Scholarship Center. I earned a MPA in International Public and Nonprofit Management and Policy from New York University, a MS in Information and Library Science from Pratt Institute, and a BA in History from Hampton University. I tweet about preserving cultural heritage @bibliotecariat.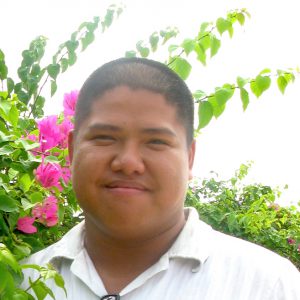 Hoan-Vu Do
Web Librarian
San Diego Public Library
I'm currently a web librarian at the San Diego Public Library working on a few digitization projects. I'm looking forward to learning about innovative digital library projects and research from other practitioners and gaining valuable skills that I could apply at my library. I'm also interested in being part of a community of diverse librarians and practitioners that will provide support and encouragement as I carry out other digital initiatives at my library. My future goals include expanding SDPL's digitization effort of important archives and special collections.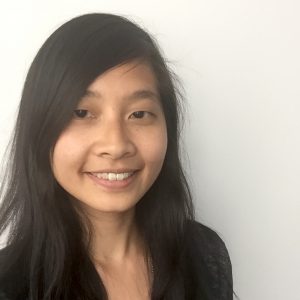 Marge Huang
Digital Archivist
Philadelphia Museum of Art
I am the Digital Archivist at the Philadelphia Museum of Art.  It is an exciting time to be working at the PMA as the institution is exploring and implementing various projects related to digital scholarship and publishing, digital preservation of time based media art, web archiving, electronic records management, and much more. As a first time attendee of the DLF Forum, I am eager to be inspired and think big but critically about how to develop these important projects according to the most current and best practices.  I am most interested in learning how to effectively disseminate information in ways that are open and flexible in order to maximize the public's access to cultural resources.

Cat Phan
Digital Services Librarian
University of Wisconsin-Madison
@phancat
As a digital services librarian at the University of Wisconsin Digital Collections Center (UWDCC), part of the UW-Madison General Library System, I manage the metadata production and quality control operations for local digital collections projects, design metadata structures and workflows, and participate in digital library planning and policy formation, particularly around preservation and metadata strategies. My professional interests and goals center around digital access and preservation, technology, and diversity and I strive to combine these interests in creative and meaningful ways. I am thrilled to have the DLF Forum come so close to my home base this year and look forward to engaging and connecting with others. Stacie Williams, Bergis Jules, the election–it's going to be a wild week!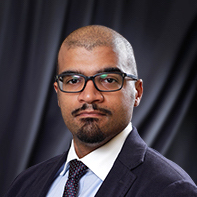 Adam M. Townes
Coordinator of Research Support Services
University of Houston
My work at the University of Houston (UH) involves supporting faculty and graduate students with data management planning, addressing research-related inquiries, and coordinating with the Division of Research and Graduate School here at UH. I recently moved to Texas from Philadelphia where I completed my graduate studies. I look forward to actively participating in the DLF Forum, and it is my hope that other attendees can learn as much from me as I know I will learn from them.
---
Students & New Professionals Forum Fellows
The DLF warmly welcomes newcomers to the profession and new voices to our community. To that end, we are pleased to fund DLF Forum Fellowships for Students and New Professionals. Fellows were selected by our Scholarships committee from a pool of applicants nominated by DLF member institutions. Early-career library employees and graduate and undergraduate student assistants who make a significant contribution to a digital library endeavor are eligible.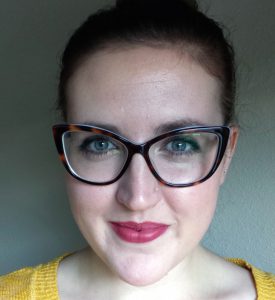 Cameron Cook
Digital Curation Resident Librarian
University of Wisconsin-Madison
@cameron_ccook
I am the Digital Curation Resident Librarian for the University of Wisconsin-Madison and a very recent graduate of my institution's School of Library and Information Studies program. My role focuses on assisting with our institutional repository and working closely with Research Data Services to help support our institution's researchers and students with their data management needs. My professional interests center around the topics of digital scholarship, digital humanities, and openness. I'm looking forward most to meeting, sharing with, and learning from the  all the wonderful forum attendees and speakers.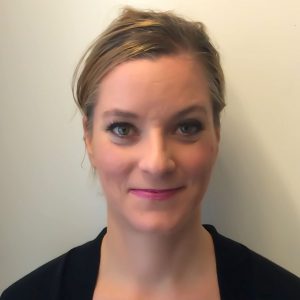 Megan De Armond
Web Archiving Technician
NYARC- New York Art Resources Consortium
@Megan_DeArmond
I graduate October 2016 from Pratt Institute with my MSLIS along with a certificate in Archives and a certificate in User Experience. I am interested in born digital archives, programming, information experience, information visualization, and overall creating greater access to and understanding of information. I currently work as a NYARC Web Archiving Technician and am located at the Frick Art Reference Library. Attending the DLF Forum will benefit me in many ways, expand my knowledge of digital tools and their applications, and help me frame the role of culture and technology in the digital world. It will allow me to network with librarians, archivists, and others doing interesting work in a broad range of areas that guide digital stewardship.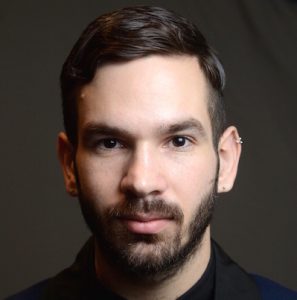 Nik Dragovic
Research Library Fellow, Digital Library Program
Emory University

As a Research Library Fellow, I support Emory University's Digital Library Program, a new unit working to implement a next-generation suite of Digital Library services and applications leveraging the Hydra framework. The 2015 Forum was an invaluable experience for me as a new practitioner of digital library work, and it facilitated my involvement with a group of diverse and inspiring colleagues on DLF projects. I've enjoyed becoming a more embedded member of this purposeful community, and am looking forward to learning from and collaborating with my peers in November.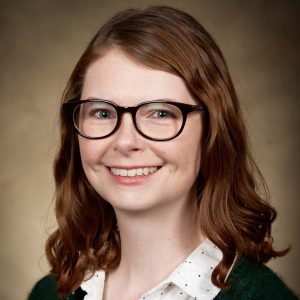 Alissa Matheny Helms
Digital Access Coordinator
University of Alabama, University Libraries
@alinthearchives
As the Digital Access Coordinator for Metadata & Digital Services at the University of Alabama Libraries, I work to maintain and enhance Acumen — UA's special collections digital archive — by developing workflow automation software, analyzing methods to expand user access, and producing deliverables through our digitization pipeline. A particularly exciting portion of my work has been building policies and procedures for processing, managing, and preserving born digital content. At the Forum, I look forward to learning as much as I can from knowledgable peers and leaders in the digital libraries community as well as discovering how I can become involved in working groups and other DLF initiatives. 
I have an MLIS from the University of Alabama where I researched sustainable long-term digital preservation and the history of the definition of special libraries. Previously, I spent several years managing textbook departments at college bookstores.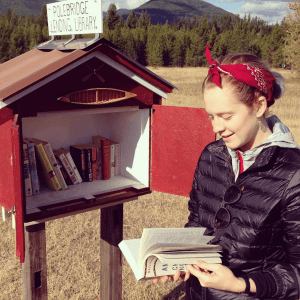 Audrey Sage
Web Archiving Technician
NYARC- New York Art Resources Consortium
@Audrey_Sage_
Hello! My name is Audrey, and I am attending and presenting at DLF this year about the work I did as a Web Archiving Technician for the New York Art Resources Consortium. Brooklyn, New York, is my home, and I am currently finishing up my MLIS degree through the University of Washington's distance learning program. I am a digital preservation enthusiast and hope to expand my knowledge by attending as many DLF sessions as I can and by sharing with you all some anecdotes from my own niche in the digital librarianship world. Please feel free to peruse my Twitter for rants on digital privacy, human rights, technology, and, of course, my cat. My LinkedIn is also a great place to catch up on what presentations and projects I have been working on lately. I look forward to seeing you all in November!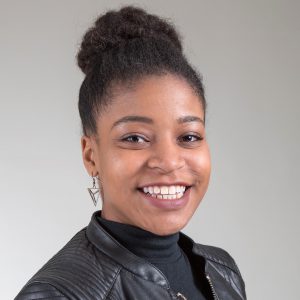 Camille Thomas
Scholarly Communication Librarian
Texas Tech University Libraries
@Afrofuturistlib
camillevthomas.wordpress.com
I learned to manage content on many different platforms for different departments in academic libraries including Texas Tech University, Florida State University and University of Arizona. I assist with digital projects at my institution, but I want to continue to be up to date on software, project management and work done at other institutions by attending the DLF Forum. I would also like to work toward ensuring that technology-based spaces are inclusive spaces for people of various backgrounds, especially in my legacy as an alumni of ALA Spectrum Scholars and ARL Diversity Recruitment programs. My ultimate goal is to foster connections between users and librarians through digital collections, rather than allowing collections to merely stand alone.
---
Library Juice + DLF Forum Fellow
This year, Library Juice Academy/Library Juice Press has generously sponsored a fellowship and travel award meant to support mid-career practitioners in digital libraries and related fields. Library Juice + DLF Forum Fellowship applicants identified themselves as well advanced in their careers and ineligible for local or DLF-specific funding targeted at early-career professionals.
Laura Capell
Head of Digital Production & Electronic Records Archivist
University of Miami
My name is Laura Capell, and I'm the Head of Digital Production & Electronic Records Archivist at the University of Miami. I began my career as an archivist working with paper records, and over time my focus has shifted into the digital realm. In my current position, I coordinate digital projects and e-records archiving initiatives for the UM Libraries. I'm excited to attend this year's DLF Forum to engage with colleagues, share ideas, learn about new projects, and contribute to the vibrant DLF community.
---
Thank you to our partnering sponsors!