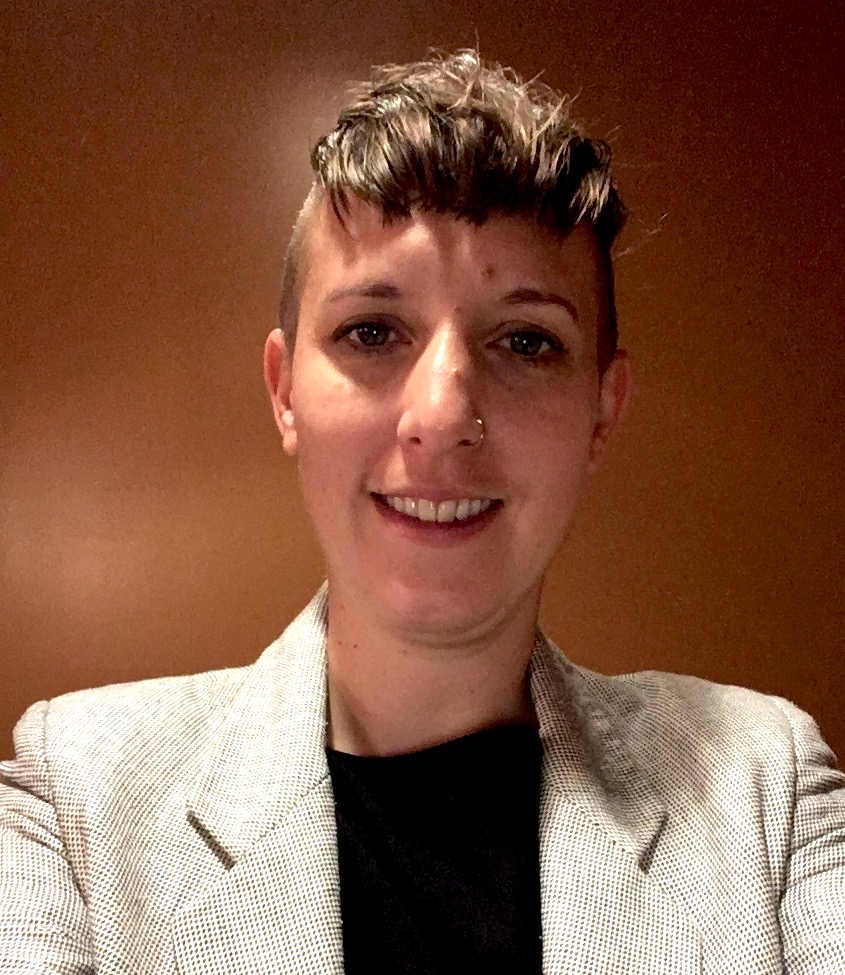 This reflection on the 2019 annual meeting of the American Institute for Conservation (AIC) was written by Sarah Mainville, who attended with support from a  DLF GLAM Cross-Pollinator Registration Award.
Sarah is the Media Preservation Librarian at Michigan State University Libraries. In this role, she supports efforts to preserve both analog and digital media within the Library as well as develop policy around digital preservation. She received her MSI from the University of Michigan's School of Information. After school, she was the Registrar at the audiovisual digitization vendor, George Blood LP. Her interests include digital preservation advocacy, magnetic tape care, and ethics in preservation.
---
Last month I had the honor of attending the American Institute of Conservation's 47th annual meeting with the support of DLF+AIC's Cross-Pollinator grant. It was an excellent experience to be surrounded by people doing preservation/conservation work of all flavors. A theme that I noticed through the programming and sessions I attended was the significance of learning through failure and how failure can strengthen collaboration. This resonated with me as it helped break the cycle of imposter syndrome where successful people don't fail. Meaningful lessons/skills come at the end of a head v. wall-banging session. Sharing these moments normalizes it while opening ourselves to other's expertise which may be the missing piece.
This sharing and collaboration were exemplified in the "Towards Best Practices in Disk-Imaging: Cross-Institutional Approach" session paneled by Eddy Colloton (Time Based Media Preservation Specialist at the Hirshhorn Museum and Sculpture Garden), Jonathan Farbowitz (Fellow in the Conservation of Computer-based Art at the Guggenheim Museum), Flaminia Fortunato, and Caroline Gil (both Mellon Fellows in Media Conservation at the Museum of Modern Art in New York). The panel shared their findings from a year-long collaborative project of creating and implementing disk-imaging workflows and policies in their respective institutions. The four members had scheduled video conference calls throughout the year to share progress and issues. While the panelists were creating a custom process for their institutions they were also able to draw on the knowledge and support of their colleagues in different institutions. As a professional with a unique job in a large institution, having a group of peers undergoing similar work for which I can turn to when things don't go as expected would be powerful.
It was interesting to hear about documentation collection and creation from the art and museums world as it differs from my work in an academic library.
The session was organized into three parts: pre-imaging and documentation, disk-imaging acquisition, and post-imaging.  The panelists got into the details of the process, specs, tools, etc. I especially appreciated the comparisons across the institutions and the discussion around why certain choices were made. It was interesting to hear about documentation collection and creation from the art and museum world as it differs from my work in an academic library. This gave me a fresh perspective as to whether we are collecting the right elements for the future. Documents like a risk assessment for computer-based works can have a strong impact on how libraries and archives accept gifts as well as how we prepare for the preservation of these types of materials. The entire session displayed an openness with shared tools, tips, documentation, and questions to consider when starting out.
A final thought that really hit home for me was that digital forensics tools are not neutral and how GLAM professionals should consider the complex ethical implications of using something primarily serviced by law enforcement. How do the tools and their infrastructures align themselves with the goals of GLAM institutions? This conversation had started before the conference on Twitter by Colloton, was brought to the conference session, and now extends into our practice at our institutions. As we move toward creating best practices in our fields we must consider these questions and conversations to be sure we are aware of the implications of our choices.
---
The Cross-Pollinator Awards & Upcoming Opportunities
Since 2015 (and initially with support from the Kress Foundation), the GLAM Cross-Pollinator Registration Awards have aimed to foster communication and conversation among the GLAM communities.  Each year, we send one DLF member affiliate to each of our partner organizations' annual meetings. In exchange, one community member from each partner organization receives free registration to attend the DLF Forum!
Students, faculty, and staff from DLF member institutions are eligible to apply for upcoming opportunities attend partner conferences. Sign up for the DLF Museums Cohort mailing list, which covers all things GLAM at DLF, to be notified when the application opens in late summer 2019.
DLF would like to thank our partners at the Visual Resources Association, ARLIS/NA, the Museum Computer Network and the American Institute for Conservation of Historic & Artistic Works for participating in this program.