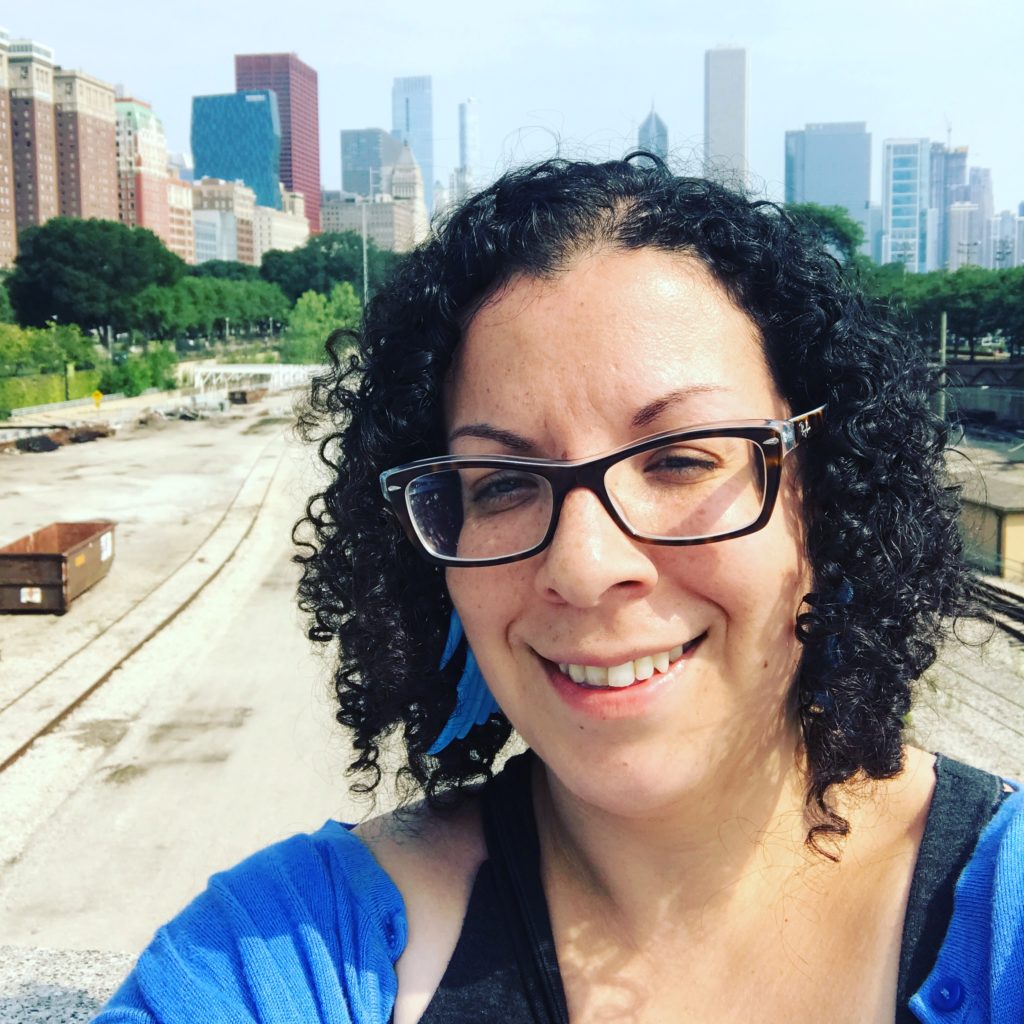 Exciting news! DLF community member Gayle Schechter is heading to the Visual Resources Association Annual Conference in Los Angeles, CA this March with support from a GLAM Cross-Pollinator Registration Award.
The event allows attendees to explore digital asset management, intellectual property rights, digital humanities, metadata standards, coding, imaging best practices and more.
About the Awardee
Gayle Schechter @akaGladys is the Digital Exhibitions Coordinator for the Galleries, Libraries, Archives and Museums (GLAM) Center for Collaborative Teaching and Learning at the Atlanta University Center Robert W. Woodruff Library. Her primary responsibilities include building and maintaining the GLAM Center's digital portal (http://glam.auctr.edu/), creating thematic digital exhibits, and leading faculty and student workshops which facilitate the Center's mission to provide training in object-based learning while increasing the accessibility and discoverability of AUC resources.
Gayle currently serves on the Local Arrangements committee for Society of Georgia Archivists and as Vice Chair of SAA's Students and New Archives Professionals section. She holds an M.S. in Library and Information Science with a concentration in Archives Management from Simmons College and a B.S. in Information Systems & American History from SUNY Empire State College.
The Cross-Pollinator Awards & Upcoming Opportunities
Since 2015 (and initially with support from the Kress Foundation), the GLAM Cross-Pollinator Registration Awards have aimed to foster communication and conversation among the GLAM communities.  Each year, a member from each of our partner organizations receives free registration to attend the DLF Forum and, in exchange, a DLF member affiliate attends each partner conference. Learn more about those who attended the 2018 DLF Forum in Las Vegas, Nevada.
DLF would like to thank our partners at the Visual Resources Association, the Museum Computer Network and the American Institute for Conservation of Historic & Artistic Works for participating in this program.
Students, faculty, and staff from DLF member institutions are eligible to apply for upcoming opportunities! A Cross-Pollinator Registration Award  is still available for the annual meeting of the American Institute for Conservation (AIC) which will take place in Connecticut in May.