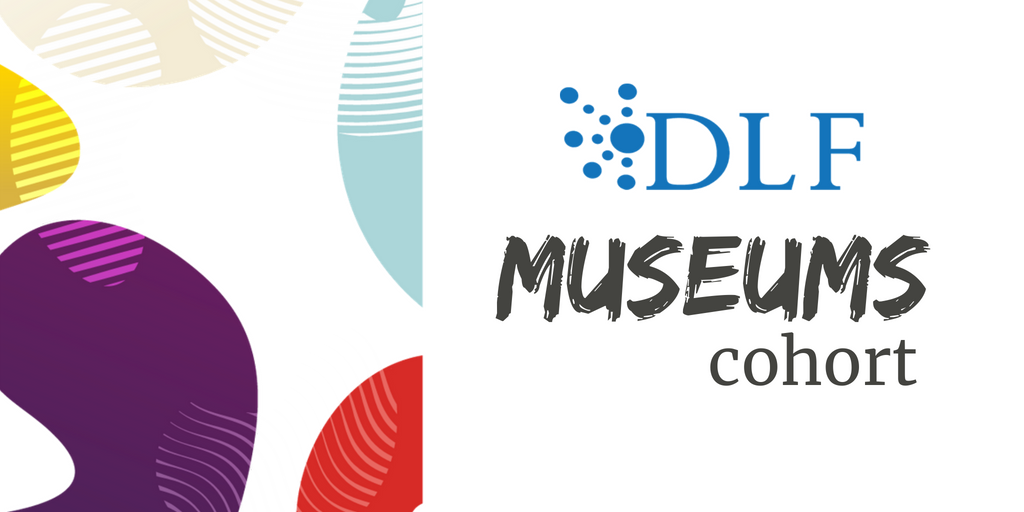 Overview
Beginning in 2015 with generous support from the Samuel H. Kress Foundation, DLF's Museums Cohort originated as a small group of member museums. After an open call for new members was held in 2018, the Cohort expanded its membership with fourteen additional institutions. In addition to museums, fine art and design colleges, a membership organization, and other art libraries joined the cohort. 
Since 2019, participation in DLF's Museums Cohort has been open to all, regardless of institutional membership or affiliation and our monthly cohort meetings have become a space for practitioners across disciplinary and institutional boundaries to come together to build skills, share ideas, strengthen digital engagement and collections, and advance technological initiatives, specifically within the museum, arts-based institution, and cultural heritage context.
Get involved!
The #DLFMuseums Cohort, just like our working groups, is open to all. Anyone working in museums or arts-based institutions, public history and cultural heritage, those engaged in public or academic museum or exhibition-based projects, and those with a general interest in museums are warmly invited to participate in meetings and activities. Meeting updates and other news are shared on the group's light-traffic listserv.
Get to know others working on digital preservation, collections, exhibition development, museum libraries management, rights management, teaching, user engagement and more—across the cultural heritage sector.
Leadership & Future Projects
The #DLFmuseums community is a self-directing group. Meetings so far have included topics of discussion ranging from systems migrations to labor concerns in museums, as well as presentations by staff from the New York Botanical Garden & Steere Herbarium on decolonizing botanical catalogs, Washington State University's Center for Digital Scholarship and Curation on their Sustainable Heritage Network, the British Museum Library's transition to a new library management system, and the Autry Museum of the American West on community building in K-12 programming, most of which have been based on community suggestions and ideas. 
Need feedback about a project, or have something exciting to share? Want to discuss a local issue or challenge? Get in touch to reserve time or lead an upcoming meeting.
Interested in a more hands-on role? Looking to initiate a project with members of the Museums Cohort? We're here to help! Take a look at DLF's Organizer's Toolkit to find out more about how Team DLF can support your efforts. Potential project areas or future Cohort subgroups include, but are not limited to:
Creating an index of readings and resources relevant to the museum community on the DLF wiki

Creating case studies for systems migrations

Labor issues in museums and arts-based organizations

Mentoring

Digital preservation planning for complex art objects 

Building or sharing ideas for institutional support for small organizations

And much more!
Monthly meetings
Join us on the 4th Wednesday of every month at 11am Pacific / 2pm Eastern via DLF's Zoom meeting. We welcome presenters from institutions all over to discuss digital collections questions and other topics that resonate across museums, libraries, and archives.
Call-in information & Shared Documents
Communication
Check out the Museums Cohort on the DLF Wiki.
Catch up with some of our past meeting recordings on our YouTube playlist.
Subscribe to our listserv to get involved with the Museums Cohort community.
If you'd like our monthly Museums Cohort meeting reminders and updates, but aren't interested in joining our discussion list, you can subscribe to our newsletter-only list here.
What is the DLF?
DLF members and work to advance research, learning, social justice, and the public good through the creative design and wise application of digital library technologies. For more info, see this page!
Why join?
Museums receive a special rate on annual membership, and receive all of the associated benefits, including one complimentary DLF Forum registration, access to and support of DLF awards, and more. If your institution is interested, get in touch!
DLF Groups
Elsewhere, DLF's working groups tackle specific topics related to digital libraries, museums, and archives. Visit the links below to find out more about meetings and projects: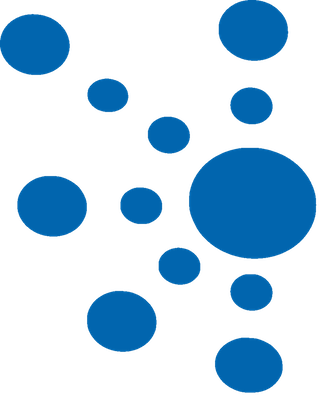 networked member institutions and a robust community of practice—advancing research, learning, social justice, & the public good through the creative design and wise application of digital library technologies