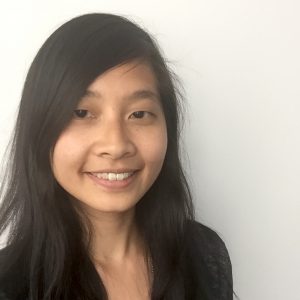 This reflection was written by Margaret Huang, Digital Archivist at the Philidelphia Museum of Art. Margaret attended the Forum with support from an ARL+DLF Forum Fellowship.
I was able to attend my first DLF through the generous support of the ARL+DLF Fellowship program aimed for those who identify as members of underrepresented groups in the digital libraries field. So firstly, I want to thank and commend DLF and ARL for their attention and efforts to diversify the community.
Reflecting on the most recent DLF Forum in Milwaukee has not been easy.  Overall, it was an extremely rewarding experience. I attended a range of thought provoking sessions on topics such as minimal computing approaches, what zero ratings mean for digital libraries, the actions being taken to confront the fragility of digital journalistic content, and the existence of the amazing libraryworkflowexchange.org website. DLF also connected me with a wonderful conference mentor.
However, the results of the 2016 presidential election became an inextricable lens through which I experienced the Forum. There is no easy explanation that connects all the racial, economic, social, and religious contexts which produced the 2016 election results just as there is no easy explanation for why when I looked around at DLF, I did feel different. I'm not sure if it's because I'm not white, I feel like I don't have enough technical skills, I don't work  at a big research university or even in an academic setting, I'm more inclined to be introverted, or any other number of subconscious thoughts. However, I appreciated that there was no shying away from these types of observations. There were open and honest conversations about the politics of privilege, diversity, labor, inclusion, and exclusion within digital libraries work that took place on bigger stages such as the keynote speeches by Stacie Williams and Bergis Jules, and within smaller, informal conversations. DLF is an inclusive community made up of open minded people who are eager and willing to work for change; I do not doubt that.
Our country has a lot of reflecting to do and I feel the same after attending my first DLF. I'm wondering out loud if we could form a public policy/community service interest group within DLF that partners with existing community organizations to address any policies or services that intersect with our work.  One area I am interested in is confronting the digital divide. I know I easily fall into the trap of equating putting things online as making them accessible but what about those communities which lack computers or affordable internet access? The group could take advantage of the large numbers of people at the Forums and organize a "Contact Your Local Legislator" session where everyone gathers to phone bank or write letters.  Or maybe it could run a pledge-a-thon with a set goal of service hours that participants can pledge and commit to. These may or may not be useful ideas so I have to thank Bethany Nowviskie for making the point of saying that it's okay to need some time before acting because I'm still piecing together how I/we can be the most effective in creating change. Thank you again to DLF and ARL for their support.