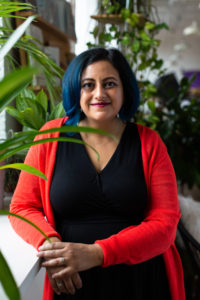 This post was written by Mimosa Shah (@mimosaishere), who was selected to be one of this year's DLF Forum Community Journalists.
Mimosa Shah (she/her) is graduating next spring with an MS in library and information sciences from the University of Illinois at Urbana-Champaign. Prior to this, she coordinated public programs for six and a half years at Skokie Public Library. She is currently a McMullan Arts Leadership Intern for the Art Institute of Chicago's Photography and Media department, and resides in the suburbs of Chicago.
Mimosa was selected to be a 2020 Spectrum Scholar by the American Library Association, and is an active member of several professional organizations like the Museum Computer Network (MCN) and ARLIS/NA. Her interests include critical information literacy; inclusive pedagogical practices; online communities and their patterns of media consumption and production; zines and book arts; and representation and cultural appropriation in visual media.
Mimosa received a BA in English from the University of Illinois at Chicago. She also earned an MA in the Humanities from the University of Chicago, where she wrote a thesis examining the role of melodrama as a site of emerging feminist identity in Satyajit Ray's 1960 film "Devi."
---
What does it mean to share, sustain, promote, celebrate, and strengthen a digital collection? And how do digital collections — including images, texts, audio and video recordings, and other materials — get to where they need to be so that they can aid in continuing dialogue between scholars as well as learners beyond academia? These were some of the questions I kept in mind while attending this year's virtual DLF Forum. As a library worker and a student working towards a graduate degree in library and information sciences, I entered the profession by chance. For six and a half years, I worked at a public library where I found myself at the 'end-stage' of collections: as a public program specialist, I helped people find and make connections between their learning and what was contained on our shelves. Over time, my interests in developing and sharing learning experiences that tie back to a collection changed to the dialogues themselves: what information is most compelling for a user, and what can be done to steward collections that will make that information more accessible and searchable?

Program: what a funny word to describe what, in essence, is a way to lay bare the relationships, stories, and perspectives that help materials gain relevance. Indeed, the word "program" elides the other vital parts of a library or archival worker's job, which is to create connections between people coming to a space to learn in community. Here I cite the work of Zarina Muhammad of the blog The White Pube, and more specifically from an entry in which she writes about institutions and identity, as a means for thinking more expansively about public programs:

"While individual experience and enactment might be a face that we meet immediately, that individual experience/enactment isn't the extent. There is a wider systemic machinery that rumbles away in the background doing the work. When we understand our experience as singular, all that stuff on the scale of a system drops away unnoticed. It makes navigating our own experience a bit more difficult, because all of a sudden, we only have half the information we need."

During this year's virtual DLF Forum, I was especially inspired while listening to the keynote address with scholars Dr. Stacey Patton and Dr. Nikole Hannah-Jones. They spoke about the necessity of cross-disciplinary history, self-care, and archival practice as a form of restorative justice. Using the accounts and perspectives of various Black scholars to describe and memorialize their experiences in the United States, for example, requires outlets for them to work in community. As Muhammad writes, we understand our experience in connection with others so that we can recognize the scale of what we see, hear, and subsequently share, like looking at a large patchwork quilt from overhead after peering at a single square's stitches for some time. Likewise, for works like the 1619 Project (which Dr. Hannah-Jones is careful to state is a work of journalism that uses historical sources to support how the history of the United States is undergirded by the history of slavery), it is imperative to create circumstances that will cultivate sharing and respective interlacing between fields. Building community to know that we are not alone is necessary both for our sustenance as well as for the sake of the collections (and accompanying stories) that must be brought to light.

Such sharing and community building occasionally starts and often continues through platforms hosted by libraries and archives. In thinking about the viability of such platforms, I found the session "Open to All? Creatively Imagining, Realizing, and Defending the Commons in Libraries and Archives" useful for understanding what's at stake when it comes to digital libraries in the next few years. Featuring Mark Matienzo, Rosalyn Metz, Eira Tansey, Shannon O'Neill, and Thomas Padilla, this panel presentation and discussion focused on the concept of the "commons," and more broadly how libraries have idealized their role as hosting the "commons" in spite of market forces rapidly shifting ownership and authority over such spaces away from the people who create and care for them. Commons are resources open to all, places in which people have a collective interest and a distributed right to use. Meanwhile, the threat of enclosure, in which rights are lost to this space, looms. Translated to the present, such threats include increasing privatization of resources and commodification of our roles without honoring the immense labor that holds such commons together. Such threats feel especially precarious during the COVID-19 pandemic, in which many academic and research libraries have "done more with less," with cuts in staffing that continue institutional trends of the past few decades.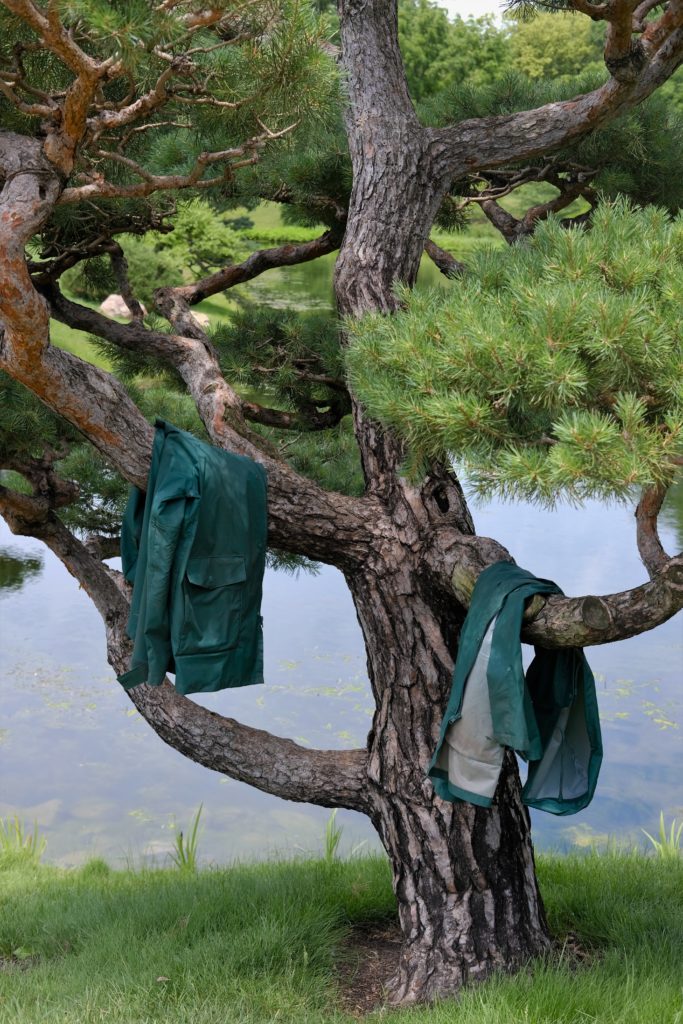 Rosalyn Metz's description of open-source software communities, typically comprised of developers, users, and end-users (or in the case of academic libraries, a technology unit, library staff, and the university community-at-large), parallels concerns raised in the DLF Forum keynote address: how might amorphous networks of stakeholders continue doing their respective work while reckoning with the problems of infrastructure? And more importantly, how can the library-as-commons ideal persist amidst fragile infrastructure? Connecting communities, giving them tools to organize, and shepherding the design of solutions will be key, as will the recognition that library and archival workers must be at the forefront of future decisions alongside users regarding the use and maintenance of the 'commons.'

Of course, discussions around and about the commons are incomplete without talking about the people who comprise the heart of such spaces. Thinking in public, then, I found Shannon O'Neill's reflections on the role of a curator in relation to collections especially prescient: how might we move away from curation and instead towards conversation about what we choose to select for our collections? What might such conversations yield about the nature of collecting practices? How can we move from being transactional to being relational with our constituencies? And here's where I trace her line of thought further outward and ask: how can we move beyond the logics of individualized identities, which get co-opted and commodified by our institutions, and towards more collective ownership, processing, and care for collections? What's another word we can use in lieu of the term "community," which is indistinct and tends to get flattened as well in conversation about library-as-commons? And finally, how can we more precisely refer to the relationships that help us make meaning out of what we find in a collection, and in the process further efface the boundaries between librarian-archivist and users? I'm still new to the DLF community, but this year's #DLFforum offerings helped me make sense of the slippery terms used to describe what I and so many others want to do: create and energize connections between people as they seek materials to help deepen their understanding of the world.