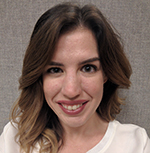 With this post, we are pleased to launch a subseries of DLF Contribute focusing on activity at public libraries.
This update comes to us from Kelly Riddle, Digital Projects Coordinator at the County of Los Angeles Public Library.
The Whittier Unincorporated Heritage Project is the latest in a series of community-led digital collections development projects led by the County of Los Angeles Public Library as part of a drive to democratize digitization and create digital library resources that are reflective of and useful to the communities we serve.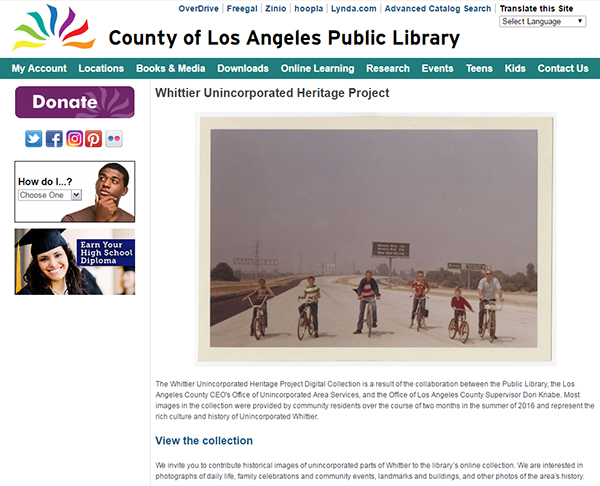 In the summer of 2016, during a series of public scanning events at community libraries in unincorporated parts of the Whittier community in southeast Los Angeles County, long-time residents partnered with us to share their photos, memorabilia, and memories. The project is ongoing: we continue to accept submissions online through our website and in person by appointment, return to the community to promote the project and educate residents on working with the collection in CONTENTdm, and are exploring ways to give community members a stronger voice in metadata development.
The project has been one of the County Library's most successful community digitization partnerships to date: 523 digital objects and counting have entered our digitization workflow and are being preserved, cataloged, and made accessible along with the rest of our digital collections.
To see more digital collections created in collaboration with other Los Angeles County communities, visit our collections.