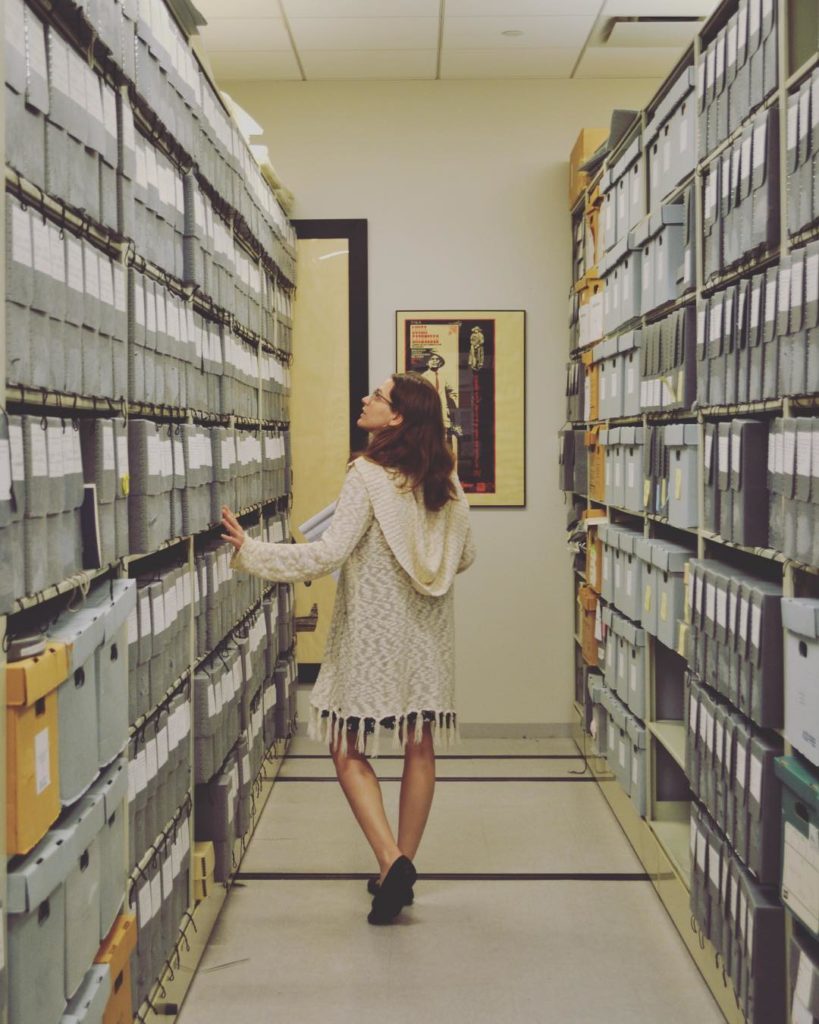 In partnership with the Samuel H. Kress Foundation, the DLF is glad to announce the final awardee in the 2017-2018 GLAM Cross-Pollinator Fellowship series: Coral Salomón. Coral will be attending the annual conference of the American Institute for Conservation (AIC).  The fellowship, which aims to encourage sharing perspectives among GLAM communities, will include conference registration thanks to the support of AIC.
About the awardee:
Coral Salomón (@csalinphilly) is part of the 2017-2018 cohort of the National Digital Stewardship Residency for Art Information (NDSR Art). She is currently a resident at the University of Pennsylvania where she is tackling the challenges of archiving aesthetically rich and complex digital content. She is exploring preservation issues surrounding born-digital art, taking into account the fragility and variability of these system-dependent works. Coral originates from Mayagüez, Puerto Rico. She earned her B.A. in International Relations with a concentration in Latin America from Boston University and her M.L.I.S. from Pratt Institute. Previously, she worked as a fellow at the Frick Art Reference Library as part of the New York Art Resource Consortium's innovative web archiving program. She also worked at the Center for Puerto Rican Studies at Hunter College where she helped create the sole digital archive dedicated exclusively to the history of the Puerto Rican diaspora in the United States.
Coral will be writing a reflection about her experience attending AIC for the DLF blog. Stay tuned!