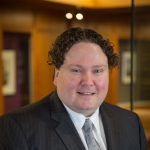 This Forum Update was provided by Bret Davidson, Digital Technologies Development Librarian, North Carolina State University.
The Digital Library Federation 2014 Forum in Atlanta, GA was an enriching and inspiring experience. Conferences always promise to challenge our thinking and expand our horizons, and the DLF Forum certainly delivered a memorable week of talks, ideas, and vision. I particularly enjoyed the themes around librarian cross-training and the evolution of expertise, as well as the many ad-hoc conversations that transpired between sessions and after hours with colleagues from around the world. The breadth of the perspectives brought to bear on the major challenges and opportunities facing our profession was truly impressive and I feel privileged to work with so many brilliant and forward-thinking people.
My favorite talks during the Forum were the snapshot sessions. The variety of topics and projects that were presented was simply staggering, ranging from a case study of the experimental use of technology to usability findings to researcher attitudes on Open Data. To me, the topics covered in the snapshot sessions were also very inspiring and provided numerous examples of how library expertise is continuing to evolve and develop, especially as the profession takes on new roles in researcher support, data curation and preservation, and data analysis and visualization.
One of the most challenging questions I struggled with throughout the week revolved around the issues of cross-training and professional development. Many of the talks during the DLF Forum reminded me that it is one thing to be familiar with a technology, tool, or technique and wholly another to be expert in it. Libraries need increasing levels of expertise in more and more domains in order to advance the quality and relevance of instruction, collections, and research support. Listening to others' stories of cross-training and professional development raised more questions than answers in my mind, questions like: How do librarians, with scarce amounts of time and resources, maximize their investment in developing expertise in new skills, technologies, and domains? How can organizations think strategically about equipping their librarians and staff with the relevant expertise they will need for future work? How do cross-training and collaboration intersect within an organization to create a culture of continuous learning? I hope to return to these questions as a basis for thinking about and planning my own professional development activities in the coming months.
I am very thankful for being selected as a 2014 DLF Forum New Professionals Fellow and appreciate the opportunity to attend the leading forum for Digital Libraries. Thank you for such an excellent Forum!