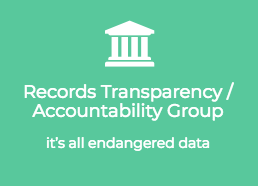 The Government Records Transparency and Accountability group hosted Amy West for a special presentation entitled "The GOP and the 2020 Census: Why count the population you have when you can make the population you want?" The agenda and minutes for the meeting are also posted online.
We are pleased to make the recording available on the #dlfgrt wiki, and we thank Amy for sharing her time and insights with the DLF community!
More information and resources on the 2020 census:
---
This Thursday, 1 PM EDT, join the interest group on Government Records Transparency and Accountability for a webinar on federal records transparency and immigrant justice featuring presentations by lawyers and researchers from the ACLU and the American Immigration Council. The call information will be provided on the wiki as well as the meeting agenda.