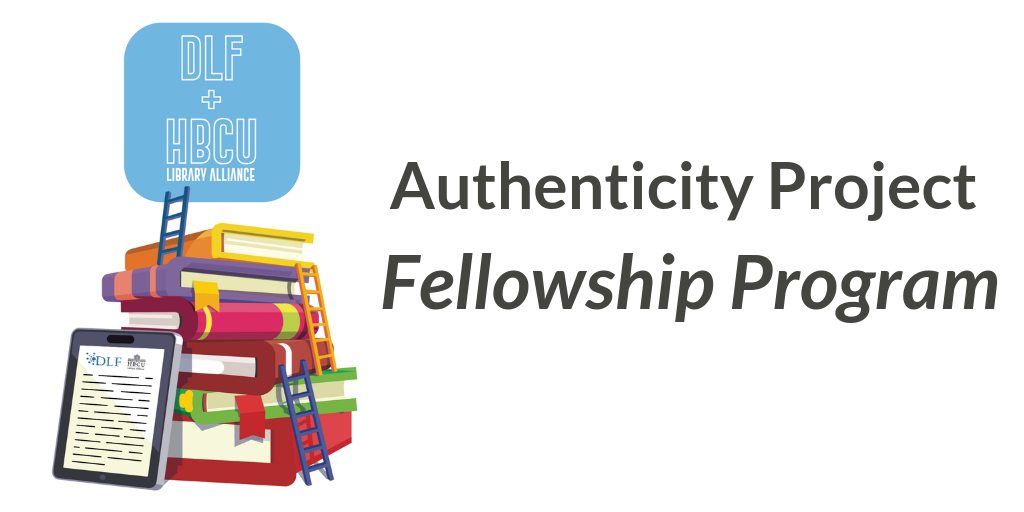 About The Authenticity Project:
The Authenticity Project, hosted jointly by the HBCU Library Alliance + CLIR's Digital Library Federation, is an IMLS-funded mentoring and professional development program for early- to mid-career library staff from HBCUs (historically black colleges and universities), along with conversational and project-based opportunities for building authentic connections and promoting genuine exchange among participants from HBCUs and PWIs (predominantly white institutions).
Our goal is to create a more diverse, inclusive, collaborative, and cohesive next-generation digital library workforce, ready to work across types of institutions in building infrastructure of various kinds (social and technological) in service to a wide array of communities.
READ OUR OCTOBER 2018 PRESS RELEASE.
The concept of authenticity has been a touchstone for the HBCU Library Alliance and DLF in advancing our organizational partnership and considering the impact we want to have, together, on the wider digital library community. The Authenticity Project is designed to help us "get real," one conversation at a time: contributing to systemic change in the profession and improving the ability of PWIs and HBCUs to collaborate more fruitfully, equitably, and genuinely.
The Authenticity Project was on hiatus in 2020 due to the COVID-19 pandemic. Please check back in spring 2021 for future opportunities.
Participant Roles
Fellows
About the Opportunity
Each year, 15 fellows from HBCUs will join their peers in a year-long, funded and facilitated program. Each will
receive full travel, lodging, and registration expenses for the next DLF Forum conference and Learn@DLF workshops, along with special opportunities to present and share
participate in a facilitated mentoring and networking program (with each Fellow matched to two volunteers: a senior mentor from the HBCU Alliance and a peer "conversation partner" from the DLF community)
have the opportunity to apply for inter-institutional, project-based microgrants, to foster leadership among the fellowship cohort and deeper and broader collaboration among DLF and Alliance member organizations
gain access to an always-available Slack space, email list, and quarterly facilitated, synchronous, online video-networking sessions for Fellows, mentors, and eventual microgrant project partners
Eligibility:
Authenticity Project fellows will be early- to mid-career librarians, archivists, or any other library employees who currently work at HBCUs and are interested in advancing their knowledge, skills, and professional connections in digital library work. Applicants should demonstrate a commitment to meaningful, community-building ideas and projects in their statement of purpose.
Fellows will commit to participating in the program for the full year, from January-December 2019. A joint committee of DLF and HBCU Library Alliance representatives will make selections.
Mentors & Conversation Partners
About the opportunity:
Each fellow will be paired with two library professionals: a Mentor from an HBCU Library Alliance institution and a Conversation Partner from the DLF membership. Volunteers who are matched with a Fellow will participate in quarterly phone or video chat discussions on provided topics, receive access to a supportive community of peers, and will be granted small annual stipends in acknowledgment of their time and commitment to the program.
Mentors:
Senior HBCU librarians interested in fostering a new generation of library workers are invited to work with the program as Authenticity Project Mentors. Mentors will share their career experience and knowledge of HBCU libraries and provide collegial support, networking help, and serve as sounding-boards for fellows.
Mentors will receive a $300 annual stipend in acknowledgment of their time. They will also receive a free DLF Forum registration each year, and are warmly encouraged to attend the DLF Forum in October 2019 (Tampa, FL) to meet with mentees in person and engage with other participants at the Forum. In-person mentorship meetings are not required as part of the program, but if DLF Forum travel is not possible, mentors may alternately apply for up to $400 per year in reimbursement of costs to arrange a separate visit with their mentees.
Conversation Partners:
Digital library practitioners from DLF member institutions and the broader DLF community are invited to participate in the program as Authenticity Project Conversation Partners: peers at early- and mid-career levels, doing digital library work at a PWI and interested in mutual learning and exchange with a colleague from an HBCU. These individuals will share their perspectives on the digital library field and provide collegial networking assistance to fellows as they work towards local and collaborative goals. Conversation partners will also receive a $300 annual stipend in acknowledgement of their participation.
Program Details
Webinars:
During quarterly sessions jointly facilitated by leaders in the Alliance and DLF communities, Fellows will benefit from presentations and exercises, and discuss meaningful topics together.
Chats:
Fellows and their mentors and conversation partners will receive quarterly, thematic prompts for chats, which can be conducted over video-conferencing (provided), by phone, email, or in person. These are meant to keep the lines of communication open and help to deepen relationships and mutual understanding.
Micro-grants:
A pool of $15,000 per year will be made available to Fellows on a competitive or collaborative basis, for partnerships and projects they may wish to apply to undertake in small groups. These microgrants offer an opportunity for Fellows to dream up, compellingly describe, and undertake projects of strategic value together. Fellows may propose projects related to the development or adaptation/use of digital library software, workflows, materials, trainings, and best practices, or which convene relevant conversations and generate new knowledge or shared understandings. Based on applications solicited partway through the fellowship year, a joint committee of DLF and HBCU Library Alliance representatives will make microgrant allocations.
The DLF Forum:
All Fellows will be fully funded to attend Learn@DLF workshops and the DLF Forum in the autumn of their fellowship years, where they will join other Forum fellows in special networking events and have the opportunity to present on their work an audience of peers.
Outcomes for fellows:
Through the program, individuals will
find safe and supportive spaces for professional growth within their fellowship cohorts
forge meaningful relationships with mentoring LIS professionals and staff/board members at the HBCU Library Alliance and Digital Library Federation
engage in quarterly networking sessions and in-depth discussions that encourage conversation and relationship- and skill-building
receive full support to attend and present at the DLF Forum and Learn@DLF workshop events in their fellowship year
have the opportunity to apply for microgrant funding to support projects that build community on a local or national level
This program builds on previous collaborations by DLF and the HBCU Alliance. Read more about those efforts and about previous DLF HBCU Forum Fellows.
Have questions about the program or the application process? Get in touch.
Meet our Advisors
The Authenticity Project's advisory board is made up of leadership from both the DLF and HBCU Library Alliance communities:
Dr. Flavia L. Eldemire
Director of Counseling & Placement, Allen University
Trevor Muñoz
DLF Advisory Committee Member, Associate Director of MITH and Assistant Dean for Digital Humanities Research, University of Maryland Libraries
Sandra Phoenix
Executive Director, HBCU Library Alliance
Monika Rhue
HBCU Library Alliance Board Chair and Director of Library Services, Johnson C. Smith University 
Stacie Williams
DLF Advisory Committee member and Director of the Center for Digital Scholarship, University of Chicago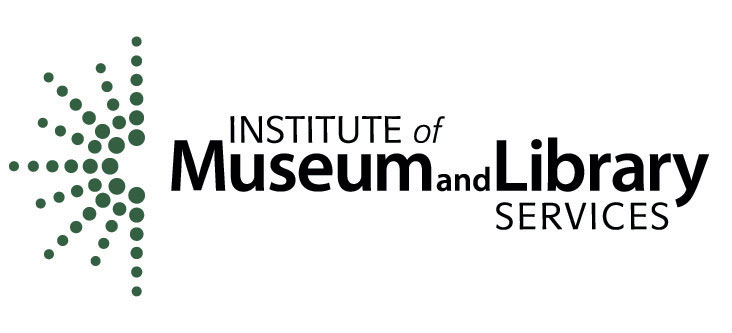 The project is made possible in part by the Institute of Museum and Library Services Grant RE‐70‐18‐0121. The Institute of Museum and Library Services is the primary source of federal support for the nation's libraries and museums. They advance, support, and empower America's museums, libraries, and related organizations through grantmaking, research, and policy development. Their vision is a nation where museums and libraries work together to transform the lives of individuals and communities. To learn more, visit www.imls.gov.