Thanks to a generous grant from the IMLS, the HBCU Library Alliance and Digital Library Federation are pleased to announce the first of three annual cohorts of Authenticity Project Fellows!
These fifteen Fellows work in libraries and archives at historically black colleges and universities. They will receive full travel, lodging, and registration expenses to the 2019 DLF Forum in Tampa, FL; professional development through online discussions, activities, and in-person networking; and opportunities to apply for microgrant funding to undertake inter-institutional projects of strategic importance across DLF and HBCU Library Alliance institutions and communities.
They will also participate in quarterly facilitated, online networking and discussion sessions, and will be matched for mentorship and mutual learning with two experienced library professionals: an established mentor from an HBCU Library Alliance library or with a strong background in HBCUs, and a "conversation partner" working in an area of the Fellow's interest, ideally within a DLF member institution. (Names of our 2019 mentors and conversation partners will be announced soon.)
Applications for this fellowship opportunity were extraordinarily strong, and we are pleased that we will be able to welcome 30 more Authenticity Project Fellows in our 2020 and 2021 cohorts. If you are interested in applying or re-applying for the fellowship, please stay tuned for a call in the autumn of 2019, and see our press release about the program for more information.
---
About the Fellows: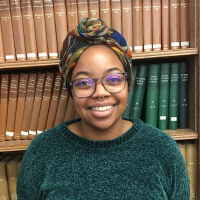 Meaghan Alston
Prints and Photographs Librarian, Moorland-Spingarn Research Center, Howard University
Meaghan Alston received her MLIS with a focus on Archives and Information Science from the University of Pittsburgh in 2015. She has been the Prints and Photographs Librarian at Howard University's Moorland-Spingarn Research Center since 2017. In this position she is responsible for a collection of over 150,000 graphic images depicting African American and African Diaspora history. Prior to joining the staff at Moorland-Spingarn, she worked as a Visiting Librarian with the University of Pittsburgh's Archives and Special Collections. Her interests include digital preservation, community archives, digital humanities, and archival education.    
---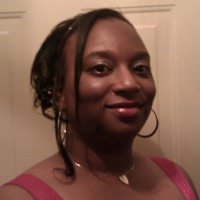 Danisha Baker-Whitaker
Archivist/Museum Curator, Bennett College (North Carolina)
Danish Baker-Whitaker is the Archivist/Museum Curator at Bennett College. She's also a Ph.D. student in the Communication, Rhetoric, and Digital Media Program at North Carolina State University.  She focused on archives and special collections in obtaining the MLIS degree from the University of North Carolina – Greensboro. Her main research interests include exploring how the digital humanities field can intersect with and influence the duties of archivists. The overarching interests behind her work are identity and librarianship in the 21st century. Other interests include digital archives, access, and information architecture.

---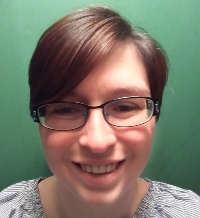 Cassandra Burford @DigitalPresPro
Special Collections Librarian, Talladega College (Alabama)
Cassandra Hill Burford is the special collections librarian at Talladega College in Talladega, Alabama, where she manages eight collections. An Alabama native, she received a BA and MA in history from Jacksonville State University, and her MLIS, with a focus in digital preservation and digital libraries, from the University of Alabama in 2018. Cassandra firmly believes that objectivity is an archivist's most important quality. An archivist is not concerned with who won or lost the battle, but rather with the materials and artifacts and the stories they tell. With that objectivity in mind, she is an avid proponent of digital preservation initiatives for archives, especially niche collections like those maintained at Talladega College.

---
Justin de la Cruz @justindlc
Unit Head, E-Learning Technology, Atlanta University Center Robert W. Woodruff Library (Georgia)
Justin has worked on technology training for library staff and patrons in both public and academic libraries. He currently serves as the Unit Head of E-Learning Technology at the Atlanta University Center Robert W. Woodruff Library, where he collaborates with faculty and students on technology projects involving multimedia production, 3D design, and social media, among other topics. His recent publications, including a chapter in ACRL's Applying Library Values to Emerging Technology, have focused mainly on library staff professional development. Justin recently joined the editorial advisory board for Library Hi Tech and is working on an ALA Diversity Grant-funded research project investigating the information seeking and sharing behaviors of LGBTQIA+ students.
---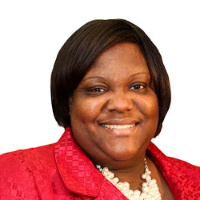 Cheryl Ferguson @cdferg4
Archival Assistant, Tuskegee University (Alabama)
Cheryl D. Ferguson is the Archival Assistant at Tuskegee University in Tuskegee, Alabama.  As part of the university archives she helps to build and promote the rich history of the university. Her areas of interest include archival research, digital preservation, digitization, outreach/development, and program management.
Cheryl is a member of the Society of American Archivists, Society of Alabama Archivists and the Association of African American Museums.
Outside of the archives, Cheryl can be found actively involved servicing her community as a member of Tuskegee Alumnae Chapter of Delta Sigma Theta Sorority, Inc. and the Tuskegee United Women's League, Inc.

---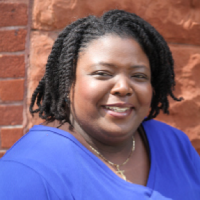 Ida Jones @Ida39J
University Archivist, Morgan State University (Maryland)
Ida E. Jones is the University Archivist at Morgan State University. She is the first professional archivist hired by Morgan in celebration of the 150th anniversary. Since her arrival 3 years ago there are 10 processed manuscript collections with online finding aids and a number of new donors and departmental contacts she made. The contacts are working with her in preparation for their future deposits, research and reference queries. She has taught at the Lancaster Bible College, University of Maryland, College Park and Howard University. She specializes in African American church history, organizational history, and local history. She authored four books. Her most recent publication is Baltimore Civil Rights Leader: Victorine Q. Adams: The Power of the Ballot debuted in January 2019.

---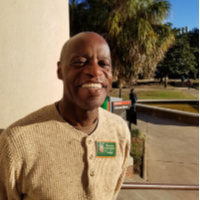 Alvin Lee
Library Technical Assistant Supervisor at Florida Agricultural & Mechanical University (Florida)
Alvin Lee is a recent MA-LIS graduate.  He is currently employed as Senior Library Technical Assistant Supervisor and Resource Sharing Coordinator for University Libraries at Florida Agricultural and Mechanical University, a Historic Black College/University, located in Tallahassee, Florida.  Additionally, Alvin also serves as the chair of University Libraries' Digitization Committee. Mr. Lee has a passion for learning about digital libraries and digital scholarship.
Alvin is an individual committed to life-long learning.  In December of 2018 he receive his MA-LIS degree from the University of South Florida.  He took graduate level coursework at Georgia Southern University, in Statesboro, Georgia, to gain state certification in Georgia as a Middle Grades Teacher.  Alvin has a BA in Political Science/History from Armstrong Atlantic University in Savannah, Georgia. Alvin began his undergraduate studies at Oxford of Emory University in Oxford, Georgia.  Alvin is a proud honors graduate of Boggs Academy in Keysville, Georgia.
Alvin currently serves on a statewide committee charged with identifying training opportunities for staff at member institutions of the Sunshine State Digital Network; the state hub for Digital Public Libraries of America.  Alvin is a life-time member of Phi Kappa Phi Honor Society. He is also a member of the Golden Key Honor Society. Alvin is currently serving a two year term as a member of the state's Resource Sharing Steering Committee.
Currently Alvin is working on writing a grant for submission to the LYRASIS Catalyst Fund.  The proposal will be based on the use of inclusion and use of digital scholarship for advancing conceptual research.

---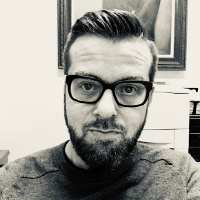 Brandon Lunsford
University Archivist and Digital Manager, Johnson C. Smith University (North Carolina)
Brandon Lunsford has been the Archivist at Johnson C. Smith University in Charlotte since 2009. He  received his MA in Public History with a concentration in Historic Preservation from the University of North Carolina at Charlotte in 2009, and his BA in History from UNCC  in 2001. He is currently taking courses at the University of North Carolina at Greensboro for his MA in Library and Information Science, with a focus on Archives. He wrote Charlotte Then and Now for Anova Books and Thunder Bay Press as part of his thesis project in 2008, and completed a revised edition in 2012.  Before coming to JCSU he completed internships at the Charlotte Museum of History and the Charlotte Mecklenburg Historic Landmarks Commission. While the archivist at Smith, Brandon has written five successfully funded grant projects from the National Endowment for the Humanities, Lyrasis, the Andrew W. Mellon Foundation through the Lyrasis HBCU Photographic Preservation Project, and the North Carolina Library Services and Technology Act (LSTA). His projects have included an NEH grant to create a digital interactive map of the historic African American neighborhood surrounding Johnson C. Smith University and a digitization grant and exhibit showcasing the James G. Peeler Photograph Collection.
---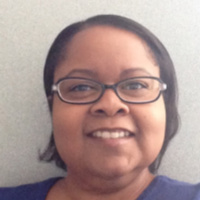 Raeshawn McGuffie
Assistant Director of Technical Services — Hampton University (Virginia)
Ms. Raeshawn McGuffie is from Los Angeles, California. She earned her BA in Psychology from Fisk University located in Nashville, Tennessee. Ms. McGuffie earned her Master of Library Science degree at North Carolina Central University which is in Durham, North Carolina.  She is currently the Assistant Director of Technical Services at Hampton University's William R. and Norma B Harvey Library. It is in this position that she discovered an interest in digitization in order to preserve the many historical resources housed in the library's Special Collections. Ms. McGuffie is, of course, an avid reader, but she also loves knitting, photography, and music.
---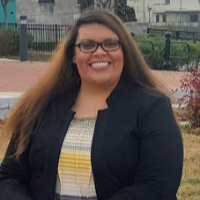 DeLisa Minor Harris
Special Collections Librarian, Fisk University (Tennessee)
DeLisa Minor Harris is a Fisk alumna who returned in 2016 to serve her alma mater after completion of her Master's Degree at the University of North Texas and after spending four years with the Nashville Public Library. Connecting students, faculty and staff, researchers, scholars, and the Nashville community to the many historical collection holdings of Fisk University is Ms. Minor Harris' top priority. Since her start in Special Collections at Fisk University, Ms. Minor Harris has curated five exhibits including, "Lord, I'm Out Here on Your Word"-Fisk Jubilee Singers: Singing from spirit to spirit" and written two articles published in the enlarged two-volume set of the Encyclopedia of African American Business, ABC/CLIO. She has twice presented at the Annual Conference for Association for the Study of African American Life and History (ASALH). In 2017 discussing photograph preservation project and Fisk University and; In 2018 on the Student Army Training Corps during World War I. In 2017, Ms. Minor Harris was awarded the Rare Book School's National Endowment for the Humanities-Global Book Histories Initiative Scholarship to attend Rare Book School at the University of Virginia. She currently serves as Co-Chair of the Nashville Area Library Alliance (NALA), working in partnership with Librarians across Davidson County.
---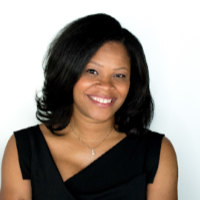 Aletha Moore
Digitization Project Manager Atlanta University Center Robert W. Woodruff Library (Georgia)
Aletha R. Moore, a graduate of Spelman College, earned a Bachelor's degree in History with a specialization in American and African American history and her Master's degree in Archival Studies with a concentration in digital archives at Clayton State University. While in graduate school Aletha worked in the Spelman Archives, and The Jimmy Carter Presidential Research Library.  Currently, she is the Digitization Project Manager of a CLIR grant at the Atlanta University Center Robert W. Woodruff Library Archives Research Center. Professionally, Moore is a member of Society of American Archivist, Society of Georgia Archivist.
---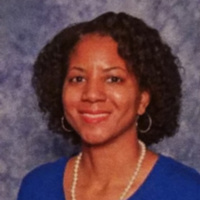 Monica Riley
Serials Librarian, Morehouse School of Medicine (Georgia)
I am the current Serials Librarian at the M. Delmar Edwards, M.D. Library at Morehouse School Medicine. My responsibilities include selecting, acquiring, and managing access to digital and print serials. I'm a native of San Francisco, CA and proud alumna of Clark Atlanta University, where I received a B.A. in Mass Media Arts and M.S. in Library and Information Studies. I've enjoyed a rich career as a professional librarian, having held positions in reference, youth services, and interlibrary loan at academic, public and special libraries. My interests include project management, assessment and curation of digital collections.
---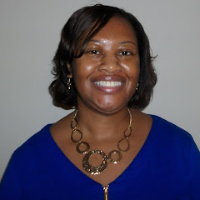 Carla Sarratt @offtheshelfMLS
Director, Lincoln University (Pennsylvania)
Carla R. Sarratt earned her Bachelor of Arts degree in English and Psychology with a minor in Education from Wittenberg University in Springfield, Ohio.  After college, Carla taught high school English in Columbus, Ohio and Charlotte, North Carolina. She later earned a Master of Library Science degree from North Carolina Central University in Durham, North Carolina.
During graduate school, she participated in a study abroad trip to Copenhagen, Denmark that allowed her to experience the international scope of librarianship in Denmark as well as Sweden.  She interned with the State Library of North Carolina where she assisted with programming and outreach endeavors with an emphasis on genealogy research. Through her passion for social media, she started the library's Pinterest account that continues to thrive today.  
Before graduation, she accepted a position as the solo librarian for the African American Cultural Center Library at North Carolina State University. Through her ties to the African American children's literature community, she bought children's author and illustrator Don Tate to campus as part of the cultural center's programming.
In her role as librarian and Virtual Services Librarian with New Hanover County Public Library, she continued to build on her experiences as a teacher and librarian with programming and outreach within the local community.  She worked with high school students and teachers as well as the writing community to promote library resources and services. In 2017, she was awarded a stellar award for Innovation and Professionalism from New Hanover County.
---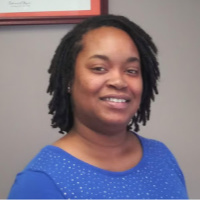 Kayla Siddell
Scholarly Communications and Instruction Librarian (Louisiana)
Kayla Siddell is the Scholarly Communications and Instruction Librarian in University Library at Xavier University of Louisiana where she manages the institutional repository, the Data Visualization Lab, and consults with faculty, staff and students on their research and use of library resources and services. Previously she served was the Data Curation Librarian at Indiana State University where she served as webmaster and managed the institutional repository, CONTENTdm and Omeka websites as well as running the digitization laboratory. Her research interest include alternative data, best practices for data curation and institutional repositories, scholarly communication and information literacy. Kayla is a an Alumni of East Tennessee State University where she studied psychology as well as the University of Tennessee in Knoxville, where she earned her Masters degree in Information Science.
---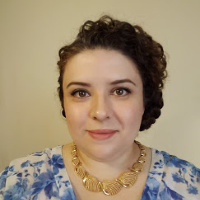 Raquel K. Williams Donahue @RaquelKWilliams
Reference & Instruction Librarian I at Prairie View A&M University (Texas)
Raquel K. Williams has been a Reference & Instruction Librarian at PVAMU's John B. Coleman Library since March 2016.  She graduated with honors from Texas Woman's University in December of 2015 with her M.L.S. and earned a B.A. in English from Oakland University in Rochester, MI in 2006.  Raquel has been active in the Texas Library Association as a member and as a round table officer since 2014 in several groups, including the Latino Caucus RT, Library Instruction RT, Library Support Staff RT, and Reference & Information Services RT.  She is regularly on Twitter @RaquelKWilliams.
---
About DLF, the HBCU Library Alliance, and the IMLS
The HBCU Library Alliance is a consortium that supports the collaboration of information professionals dedicated to providing an array of resources to strengthen Historically Black Colleges and Universities (HBCUs) and their constituents. As the voice of advocacy for member institutions, the HBCU Library Alliance is uniquely designed to transform and strengthen its membership by developing library leaders, helping to curate, preserve and disseminate relevant digital collections, and engaging in strategic planning for the future.
DLF is an international network of member institutions and a robust community of practice, advancing research, learning, social justice, and the public good through the creative design and wise application of digital library technologies. It is a program of CLIR, the Council on Library and Information Resources — an independent, nonprofit organization that forges strategies to enhance research, teaching, and learning environments in collaboration with libraries, cultural institutions, and communities of higher learning.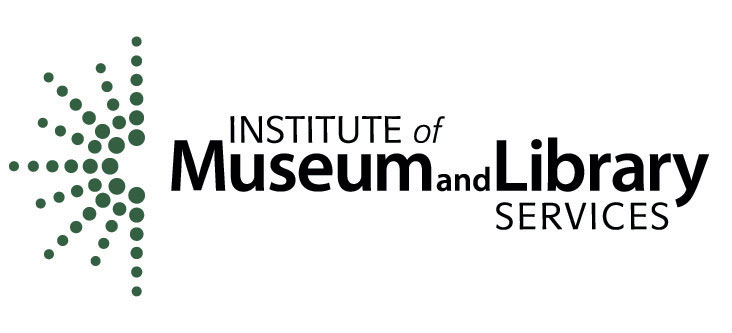 This project is made possible in part by the Institute of Museum and Library Services, through grant # RE‐70‐18‐0121. The IMLS is the primary source of federal support for the nation's libraries and museums. They advance, support, and empower America's museums, libraries, and related organizations through grantmaking, research, and policy development. Their vision is a nation where museums and libraries work together to transform the lives of individuals and communities. To learn more, visit www.imls.gov.