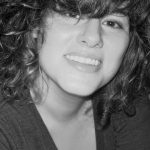 This Forum Report was provided by Leslie Barnes, MSLS Candidate and Carolina Academic Libraries Associate, UNC-Chapel Hill & a 2013 DLF New Professionals Fellow.
The opening and closing keynote addresses delivered by Dr. R. David Lankes and Char Booth were lively and engaging, bookending this year's DLF admirably. Both speakers insisted that professionals remember that the digital libraries, resources, and technologies they work to create and share are built by and for people. Emphasizing the social impact of digital librarianship and, more broadly, the entire profession of librarianship, Lankes' talk primed and me to consider the stakes of the projects I learned about and Booth's talk reinforced the need to keep the broader community context(s) and social impact of work in digital librarianship foremost in my mind.
This central theme reasserted itself over the course of the Forum. At DLF, I had the opportunity to learn about tools, services, and workflows developed by in several professional and institutional contexts, expanding my perspective of the field to reveal previously unknown facets of the profession. Exposure to these new technologies, techniques, and services is inherently valuable, and I was glad to learn all I could while at DLF. My immersion in an engaged professional community so committed to learning from and sharing with colleagues was, however, perhaps more important than any single piece of new knowledge I acquired. I felt particularly lucky to learn about what questions professionals are asking of their colleagues and peers and discover emerging directions within the profession. In retrospect, Lankes' and Booth's injunctions to remember people organized my understanding of many of the talks and panels I attended, leaving me with an enriched view of how these new tools and services can affect patrons and the public and, ultimately, those of us in the profession.
I am grateful to have had this opportunity just as I am entering the profession. Attending DLF deepened my commitment to this career path while also encouraging me to be imaginative about how to serve communities and contribute to the profession.