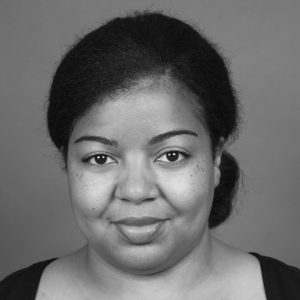 This Fellow Reflection was written by Tatiana Bryant (@bibliotecariat), Special Collections Librarian at the University of Oregon. She received a Kress Cross-Pollinator Fellowship to attend ARLIS/NA (February 5-9) as a DLF affiliate, and was also a 2016 ARL+DLF Forum Fellow. 
ARLIS/NA 2017 took place in New Orleans and the city played an integral part in informing the direction of the program- which featured decidedly analog and DIY hands-on workshops, walking and library tours, as well as multiple guest speakers from local cultural organizations and projects.
Sessions of special interest to the DLF community were "​Impacts of Working with Linked Data​" which covered the Villa I Tatti project as well as projects at the University of Las Vegas and UC Irvine which addressed the nuts and bolts of designing and implementing successful LOD projects. University of Oregon librarian ​Sarah Seymore​ led a discussion on recently released art historical datasets from museums and cultural heritage institutions and her ​survey​ on its usage. William Blueher presented a DH tool that allows users to engage with the entire corpus of Metropolitan Museum of Art publications.
Information sessions on ​The National Digital Stewardship Residency for art information professionals​ (NDSR Art) covered the purpose of the program (to encourage skill sharing amongst institutions facing similar digital preservation challenges while providing recent graduates with hands-on professional training) and introduced the 2017-2018 project goals of the eight embedded residents in art and cultural organizations across the U.S. ​The Digital Cicognara Library​ session detailed the international collaborative initiative to recreate the private library of Count Leopoldo Cicognara (about 5000 early imprints that constitutes the foundational literature of art and archaeology) using Blacklight and IIIF.
Hosting ARLIS/NA in NOLA this year engendered interesting and vital discussions amongst attendees and during session Q&As about the participatory role artists and arts and culture organizations play in urban gentrification and placemaking. Discussions about our impact on communities as a profession should be central at conferences and within our institutions.