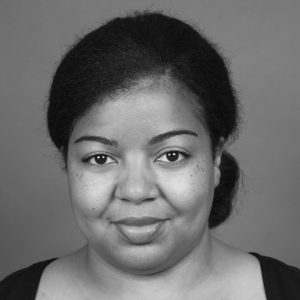 This Fellow Reflection was written by Tatiana Bryant (@bibliotecariat), Special Collections Librarian at the University of Oregon. She received an ARL+DLF Forum Fellowship to attend the Forum, which took place from Nov. 7-9 in Milwaukee WI. 
Reflections on Ethics at the 2016 DLF Forum

The 2016 DLF Forum was the latest in a series of events I had the opportunity to attend this fall, including the Digital Native American and Indigenous Studies Workshop in Flagstaff, Arizona and the 2016 Cultural Heritage and Social Change Summit. At each event a vital and at times disquieting conversation about the responsibilities LIS and museum professionals, scholars, and technologists have towards the persons and communities they produce digital tools and projects for or about featured prominently. There is an ever-present need to design for respect for privacy, agency, consent, and sincere inclusion at the start of digital projects.
As professionals we must critique our own motivations and intentions as well as those of our academic and institutional partners. This subject was further discussed by DLF Forum panelists Purdom Lindblad, Thomas Padilla, Theresa Polk, T-Kay Sangwand, and Guha Shankar in the Ethics and the Digital Library: Building, Framing, Interacting session, which focused on three questions that can be used to interrogate cultural heritage spaces:
● What drives our rationale to build?
● Whose knowledge is represented?
● Who benefits from their use?
One response to this conversation was generated at the 2016 Cultural Heritage and Social Change Summit. The Framework of Guidance for Digital Projects that deal with Human Communities is the start of an ethics plan for digital projects, initiated by by library and museum professionals, and centered on recognizing data as a social asset. This framework will continue to grow thanks to your comments and examples of good practice.