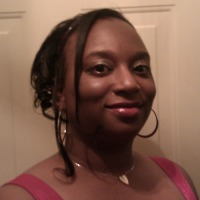 Danisha Baker-Whitaker is an Archivist/Museum Curator at Bennett College who attended the 2017 DLF Forum and affiliated events as an HBCU Fellow. The award, which brought 24 fellows to the conference, was part of a collaborative effort with the HBCU Library Alliance, with support from a grant from IMLS.
---
As I reflect on the wonderful experience I had during the LACs/HBCUs Pre- Conference and DLF Forum 2017, one word that continually comes to mind is 'Connection'. This hardly seems out of place for an event focused on digital libraries and the things which sustain them, such as websites, internet connections, and servers. However, the connection that took precedence for me during the conference was this: Connecting with colleagues in order to connect with and serve our patrons.
Throughout the dynamic and sometimes fickle technological landscape that serves as the backdrop for both information professionals and information seekers, libraries of all forms remain resolute in their commitment to connect people to resources. There are many challenges librarians must face in order to accomplish this, yet the conference revealed that these concerns (funding, platform/CMS choice, professional development, metadata, etc…) are not unique nor isolated. From small HBCU libraries with a staff of 3 people to large libraries that serve multi-campus consortiums, we are all impacted by similar challenges. The conference, as a whole that surely was more than the sum of its parts, provided the space for us to address these challenges collaboratively.
The diversity and inclusiveness of the conference supported authentic conversations. Topics like in/sensitive metadata and digital disparity benefitted from the broad perspectives and experiences shared. The notion of having a safe, productive space in which to engage with colleagues extended out of the presentation rooms and into the hallways, lobbies, and lunch lines. I remember great conversations that included small talk on budgets, gentrification, and the standard, "Where have you travelled from?", and each conversation was marked with interest, pleasantness, and sincerity. The congeniality that was fostered in the more intimate setting of the Pre-Conference was able to persist in the larger Forum, to some extent because the ice had been broken, so to speak (at least for my personal experience).
Connecting to colleagues, ideas, and technologies was a significant and critical component of my experience during the conference. I attended informative sessions that have already impacted my work in the Archives (or my approach to it). We have many projects, from oral histories to digital exhibits, that will benefit from the presentations and discussions held. The Forum organizers, presenters, and participants have already collaborated (through shared documents and slide access) to ensure that helpful information about conference sessions is available, which relieves me from going into detail in this reflection. Rather, I will add a final thought about connection that emerged.
All of these things we do, and the myriad of ways in which we attempt to do them, are in an effort to serve our patrons. We aim to meet their information needs. The Pre-Conference Keynote, delivered by Loretta Parham, really set the tone for the rest of the conference for me by framing our endeavors in service. The speech dealt with reimaginingacademic libraries, including staffing and planning the digital aspects of our libraries. We must ensure that we (the human resources) evolve our mindsets and skill sets to continue to meet patron demographics and demands. An important connection presented in the presentation was potentially bridging the generation gap to reach and connect with Gen Z. They might be more adept than Millennials at adapting to "disruptive technology", so we may have to focus on presenting digital features in the most efficient manner that keeps content usable for this demographic. Another salient point was making sure that we speak the same language and update our vocabulary. I find this very relevant, indeed, as education has shifted from the '3 Rs' to the '4 Cs' (skills that serve as markers for 21st century students: communication, critical thinking, collaboration, creativity). My attendance at the LACs/HBCUs Pre-Conference and DLF Forum 2017 was important in helping me understand the needs of the 21st century library (and its patrons) and in making connections that support my commitment to meeting those needs. I truly appreciate the generosity of the Institute of Museum and Library Services, the Digital Library Federation, and the HBCU Library Alliance for supporting Fellows to participate in the events.
Danisha Baker-Whitaker
Archivist/Museum Curator
Bennett College