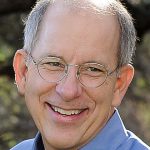 This sponsor update is by Bill Grosskopf .
Newgen has provided printed book composition for university presses for over 50 years. More recently, we also prepare files for ebook readers. Because ebook technology is new and rapidly changing, it is exciting to take advantage of opportunities to implement and expand the capabilities. We believe the readers' experience is very important and want to understand how libraries offer the ebooks that we produce.
Most ebook files are prepared as an alternative to a new printed version, or they are converted from previously published books. Ebook files for older printed books are either converted from the archived files that were used for printing the book or by creating coded text files from scans of printed pages. We find that these three types of files meet the current ebook demands:
EPUB (reflowable text for most readers, but not for Amazon's Kindle and for Adobe Digital Editions for Windows or Mac)
PRC or MOBI (reflowable text for Amazon's Kindle readers and Kindle for PC or Mac)
WEB-PDF (optimized for on-screen reading in original page format)
Our focus has always been on scholarly publishing so we see a benefit in providing access to scholarly works that are rare or have gone out-of-print. If printed copies of a book are desired, scanned pages allows us to offer files that publishers use for printing the books as new press runs or for digital "on-demand" printing.
We continually seek coding techniques that optimize the display of printed information on screen.
I hope there is interest regarding the process for creating ebook files and for improving this mode of access to information. In turn, we want to know how libraries are adapting to ebooks and what can be done to make an ebook more useful. We are looking forward to meeting with the DLF community to learn about their ideas and share their thoughts about ebooks files and publishing formats.