The Digital Library Federation is pleased to announce the appointment of two new Program Associates, Katherine S. Kim and Rebecca Quon, who will join Team CLIR/DLF on September 6th!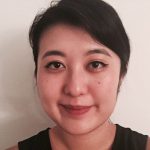 Katherine Kim comes to us from the Modern Language Association's Office of Scholarly Communication, where she has most recently served as Assistant Acquisitions Editor, shepherding over 40 print and digital projects from proposal to publication. Her past experience includes work as Assistant Managing editor for the award-winning Post Road Magazine; as an instructor at Boston College, where she received her master's degree in English; and as a teacher of conversational English at Mancheon Middle School in South Korea. Katherine will bring invaluable perspectives from her work in developing new processes for open and transparent online collaboration and the review of born-digital projects to our community-building activities at DLF.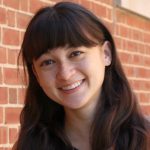 Rebecca Quon is a recent graduate of the MLS program at the University of Maryland iSchool, concentrating in archives, records, and information management. While at UMD, she completed a number of museum, library, and government agency internships in digital/archival collections and data curation, including at NEH's Office of Digital Humanities and at the National Museum of Women in the Arts. She has also worked in communications for the UMD School of Engineering–coordinating events and meetings, designing and writing for publications, and promoting community engagement through social media. Becca's BA is in American History and Art History from UC-Riverside, and the broad range of her training and experience will support connections across DLF's programs.
Welcome, Katherine and Becca! We'll be introducing them to our various working groups, committees, and communities throughout the fall, and you'll be able to meet them both in person in Milwaukee this November, at the DLF Forum, DLF Liberal Arts Colleges Pre-Conference, and NDSA's Digital Preservation 2016.