The DLF community welcomes newcomers to the profession and new voices at its annual DLF Forum. To further this aim, we continue to provide DLF Forum Fellowships for Students and New Professionals to attend the 2015 DLF Forum in Vancouver, British Columbia from October 26–28.
The DLF community includes staff who work in cultural heritage organizations who are lively, intellectually engaged, and inquisitive, but who are not always routinely funded to travel to conferences where they can learn more about the library profession, see digital initiatives from other institutions, and meet leaders in the profession. The Forum is an excellent place to hear about the latest advances in digital librarianship, to meet new colleagues and contacts, and to get involved with DLF initiatives.
We are very happy to welcome the 2015 DLF Forum Students and New Professionals Fellows!
---
Meet the Fellows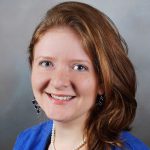 Celia Emmelhainz
Social Sciences Data Librarian
Colby College
@celiemme | databrarians.org
As a data librarian, I help students find resources for their research projects, as well as run a collaborative blog for librarians at databrarians.org. And as an anthropologist, I'm interested in how we can safely store text, video, and images from ethnographic projects ("qualitative data archiving") and safely share these cultural notes to increase our understanding of local communities. I have an MLIS in library science from Kent State, and an MA in anthropology from Texas A&M—I'd love to talk with you if we have shared interests!
---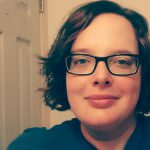 Angela Galvan
Digital Resources and Systems Librarian
SUNY Geneseo
@galvan_as | http://galvan.github.io/
As Digital Resources and Systems Librarian for SUNY Geneseo, I work to refine discovery tools, improve access to content, and conduct outreach for digital resources. I administer a variety of systems with an eye toward interoperability and efficiency. My research centers on the exchange between scholarly communication, digital humanities, and resource sharing. I am excited about this year's Liberal Arts Colleges Pre-Conference, sessions on open source software, and finding opportunities to support library-wide initiatives through resource sharing.
At the time of award, I was Digital Reformatting Specialist and Head of Interlibrary Services for The Ohio State University Health Sciences Library. I have an MLIS from Kent State University, where I researched digital memorials and the impact of technology on bereavement.
---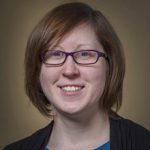 Christine Malinowski
Fellow for Research Data Management
MIT Libraries
@ChrisMalinow
As the Library Fellow for Research Data Management at MIT, I work within the Libraries' Data Management Services Team to provide tools and expertise to our community for managing their research products during all stages of the data lifecycle. Prior to transitioning to librarianship and attending the University of Washington's iSchool, I was the Program Manager for the Broad Institute's Chemical Biology Program where I worked to enable communication and collaboration among biomedical researchers. Throughout my career, I have cultivated my interests at the intersection of research communications, management, and optimization, and I look forward to this opportunity to interact and brainstorm with the DLF community!
---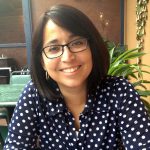 Hannivett Nabahe
Graduate Student
School of Information at the University of Arizona
@hnabahe
I am a second-year Knowledge River scholar and an ARL/SAA Mosaic Fellow, part of a community of MLIS professionals committed to working on behalf of underrepresented and marginalized groups. A Chicana born outside the U.S., I have worked as library instructor with the Pima County Public Library for years, focused on providing access to information for our local Hispanic and Native peoples; after recent work with Special Collections at both the UA and UC San Diego, my goal now is to also ensure that our communities have a documented presence in the archives as well as access and an understanding of what those archives contain. A firm believer in interdisciplinary collaboration, I am eager to attend the DLF Forum to network and exchange ideas on the use of digital tools for effective outreach, the optimization of catalogs and repositories to facilitate discovery, access and preservation of cultural materials, and to further efforts in indigenous language revitalization.
---
The Award
Four awards of up to $1,250 each to go towards the travel, board, and lodging expenses of attending the DLF Forum. Additionally, the fellows will each receive a complimentary full registration to the Forum ($475). Fellowship recipients will be required to write a blog post, subsequent to the Forum, about their experience; this blog post will be published by DLF.
Eligibility
Applicants and nominations must come from a current DLF member institution. The following full- or part-time individuals are eligible:
Faculty, librarians, or staff members at DLF member institutions who have been in the profession for 3 years or less; and whose work is wholly or predominantly in some area of the digital library or digital scholarship.
Graduate and undergraduate students at DLF member institutions who, although only working part-time, make a significant contribution to a digital library endeavor and who may be considering a career in digital libraries or digital scholarship.
Application
Applications were due by 4:00pm EDT on Friday, May 22, 2015. Using the email subject line "New Professionals Fellowship: [Your Name]" attach one document containing the following items:
Cover letter of nomination from the candidate's supervisor/manager or a library executive.
Personal statement from the candidate (ca. 500 words) explaining their educational background, what their digital library involvement is, why they are excited about digital library work, and how they see themselves benefiting from the DLF Forum.
A current résumé.
Evaluation
Candidates were selected by the Forum Program Planning Committee. In assessing the applications, the Committee looked for a demonstrated commitment to digital library work as evidenced by work experience and academic background, and considered the degree to which forum participation might influence the applicant's decision to pursue a digital library career. They made sure that the applicants met the basic eligibility requirements.
The winning applicants must be able to travel to Vancouver, British Columbia from October 26–28.