In 2010, the Digital Library Federation made a positive change and commitment to being an open organization, welcoming members from all aspects of the digital library community, soliciting contributions to the annual Forum from members and non members alike, and making every effort to connect conversations that extend beyond our organizational borders. Our community grew as a result and our Forums were enriched with new voices and perspectives that yielded a more dynamic and exciting event. The Forum, although technical in nature, is fairly gender-balanced. We have limited representation from a number of communities, however, and we seek to increase participant diversity. To this end, we are continuing to offer the ARL/DLF Forum Fellowships for Underrepresented Groups, which were established in 2013.
The slate of candidates was so strong that the Program Planning Committee elected to award an additional fellowship for a total of five.
Meet the 2014 ARL/DLF Forum Underrepresented Groups Fellows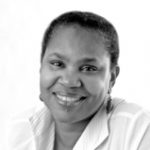 Celeste Â-Re
Recorded Sound Processing Technician, Library of Congress, National Audio-Visual Conservation Center
I am a doctoral student as well as a recorded sound processing technician at the Library of Congress, National Audio-Visual Conservation Center; having recently completed my coursework in the Library and Information Science program at the University of South Carolina, my research interests revolve around interdisciplinary approaches to heritage preservation through digital curation, cultural heritage informatics, and critical heritage studies. I'm encouraged by the Association of Research Libraries and Digital Library Federation's commitment to increased participant diversity at the DLF Forum and look forward to broadening my network within the community of digital library practitioners.

George Apodaca
Affiliate Assistant Librarian, University of Delaware Library
As part of a select cohort in the Knowledge River program at the University of Arizona's School of Information Resources and Library Science, a graduate program focused on training librarians, archivists and information specialists on Latino/a and Native American cultural issues, I sought to bring attention to and address the issues historically faced by ethnic-minority groups in information environments. Academically, I did this by critically analyzing representations of ethnicity and immigration in America's archives. Actively, I did it by leading efforts to communicate the importance of digital literacy and equitable language services at roundtables and annual fundraisers. I believe my career goals and personal aspirations to provide equitable access to digital information services fall in line well with the DLF's objective to advance research, teaching and learning through the implementation of digital library research, technology and services. It is my hope to contribute to reducing the technological and representational void of historically underrepresented communities by learning about the vanguard and successful methodologies that provide digital access to obscured and hidden histories at this year's DLF forum.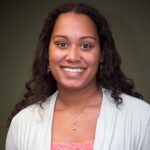 Hannah Scates Kettler
Digital Humanities Librarian, University of Iowa Digital Research and Publishing
@hskettler
I am a first year Digital Humanities Librarian at the University of Iowa, and this will be my first DLF Forum. Before I joined the library, I was an archaeologist and still actively follow and contribute to that community. I have a BA in Anthropology with minors in Art History and Classics, and obtained a MA in Digital Humanities from Kings College, London. I am very excited at the prospect of networking with my new colleagues, and learning about the digitization efforts of cultural artifacts (3D modeling/scanning), the integration of digital humanities efforts at various institutions, and the impacts of race and ethnicity on digital libraries. I cannot wait to meet you all.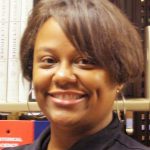 Iyanna Sims
Head, Bibliographic, Metadata, and Discovery Services, North Carolina A&T State University, F.D. Bluford Library
Since receiving a masters in library science from Clark Atlanta University, I have had the pleasure of contributing to the field of academic librarianship for ten years in the area of library technology. In my current position as Head, Bibliographic, Metadata, and Discovery Services at North Carolina A&T State University's F.D. Bluford Library, I have the opportunity to combine my interests in both digital librarianship and technology. The Digital Library Federation Forum is an ideal way to participate in the conversation and learn from others experiences in the areas of digital libraries, research data management, preservation. I plan to apply the knowledge gained from the Forum to enhancing digital library services that support research, teaching, and learning.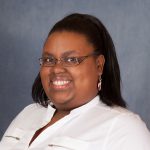 Dorothy Terry
Instruction and Digital Initiatives Librarian, Morgan State University
@dmterry06
I, Dorothy Terry, am looking forward to the Forum because it will allow me to connect with people in the field who are doing interesting things with digitizing libraries. Having just started my first job outside of my MLIS, I am excited to be creating various digital exhibits and records for our community. I know that attending this forum will imbed me with a plethora of knowledge that I can bring back to any institution I become affiliated with. I truly look forward to engaging with this community, especially to determine how I can be involved!

Congratulations to the Fellows! Look for their Forum reflection blog posts in November.
The ARL/DLF Forum Underrepresented Groups Fellowships are generously supported by the Association for Research Libraries (ARL).