It's a tie! The Digital Library Federation is pleased to announce joint winners of our inaugural DLF Community/Capacity Award. Voting ran through the month of June, and our member organizations have spoken. DLF's 2016 Comm/Cap awardees are: the American Archive of Public Broadcasting and the Biodiversity Heritage Library!
About the DLF Community/Capacity Awards: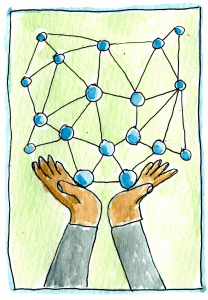 Unlike many honors in technology-related fields, DLF Comm/Cap Awards recognize collective action over individual achievement, socially-responsible creativity over pure innovation, and acts of care, maintenance, thoughtful growth, and repair over the tools and practices of disruption. They honor constructive, community-minded capacity-building in digital libraries, archives, and museums: efforts that contribute to our ability to collaborate across institutional lines and work toward larger goals and a better future, together.
Most of all, they're about inspiration. This year's 16 inspiring nominees spanned disciplines and fields. They included projects of greatly varied longevity and size, expert teams and community organizers, and people making deeply valued contributions to DLF practitioner communities and the publics and missions driving them.
We encourage you to learn about and congratulate them all! Additional nominees included: the American Yawp; the Digital Library of the Caribbean; Digital POWRR; Dorothea Salo, for work with RADD; Explore Chicago Collections; the IIIF Consortium and community; the Islandora Consortium Group; the Library as Incubator Project; Indiana University's Media Digitization and Preservation Initiative; the Mid Michigan Digital Practitioners; Museum Hue; Neil McElroy, for the DLF Liberal Arts Colleges community; ProjectARCC; and Santi Thompson, for the DLF Assessment Interest Group.
About Our 2016 DLF Comm/Cap Winners: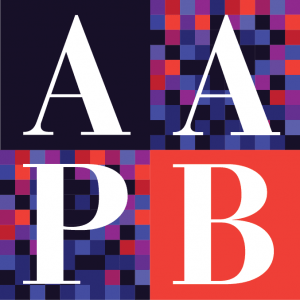 The American Archive of Public Broadcasting
The American Archive of Public Broadcasting, led by WGBH and the Library of Congress, has coordinated a national effort to preserve and make accessible significant historical content created by public media and are preserving at-risk public broadcasting before its content is lost to posterity. To date, more than 40,000 hours of content contributed by more than 100 organizations across the country have been digitized. The entire collection is accessible on location at WGBH and the Library of Congress. Together, WGBH, the Library, and participating organizations have made more than 12,000 programs available online for research, educational and informational purposes, becoming a focal point for discoverability of historical public media content.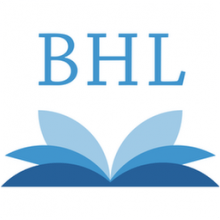 The Biodiversity Heritage Library
An international consortium of over two dozen organizations, the Biodiversity Heritage Library (BHL) stands out not only in service to its partners, but also in its collaborative approach to making open access, often rare and unique biodiversity content available to 120,000+ monthly users worldwide. A signatory of the Bouchout Declaration, BHL's commitment to open access extends beyond placing scanned pages on its website. Content is available via Internet Archive, Digital Public Library of America, and Europeana; over 100,000 scientific illustrations via Flickr; and BHL's suite of APIs brings data directly to users. To build capacity among partners, BHL also provides intensive digitization workshops, reaching participants from across Sub-Saharan Africa, Mexico, the U.S., and beyond, and supporting participation by institutions large and small.
Join us to Celebrate!
We will welcome representatives from both of these worthy projects to the 2016 DLF Forum, which will be held this November in Milwaukee, Wisconsin. There, they will be honored in an award ceremony at the opening Forum plenary session. Congratulations, again, to all of our nominees — and thanks to our broader DLF community and membership at large for making nominations and participating in the vote!