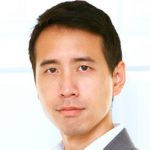 This Forum Report was provided by Muzel Chen, IT Tech Specialist II, Alabama Digital Humanities Center, University of Alabama.
As a newcomer to the libraries and higher education, the DLF Fellowship for New Professionals gave me the opportunity to observe how other libraries are confronting the challenges and opportunities presented by the digital revolution – from writing data management plans for grants, to strategies on digitizing rare objects, to how Agile software development is working in other universities.
My favorite panel was Best Practices in Geospatial Metadata because I collaborated with Tim Obert from CNN to identify similar problems we've faced with normalizing map coordinates or naming conflict zones as political boundaries keep changing. I was happy to see that a geographic metadata standard was being openly discussed and developed with community feedback, which included cartographers. The Community Idea Exchange was another great session where I could glance at their posters and quickly get a sense what other institutions are researching and their approach to data normalization, technology infrastructure setup, and project management. Many of their methodologies and future roadmap reflected our own plans and validated much of my own digital humanities workflow.
Beside the presentations, I also enjoyed discussing library issues and digitization processes with other attendees during breaks, Birds of a Feather, and dinners. One of the topics discussed was the adoption of WordPress and how far it has evolved from a simple blogging platform to an intuitive and extensible platform for website publishing in a few years, making it suitable for exhibitions and small sites. Another topic was the uncertainty of career growth for individuals like myself without a library degree.
My background as a commercial photographer and in visual effects forced me to be organized and manage my own digital assets whenever clients requested an archived image, or if I had to re-use textures for a 3D model. Tagging and writing metadata information became important in my workflow when my image library reached into the terabytes, and I also had to explore more efficient ways of backing up my data using different plans and even offsite-locations. This data management experience helped me leverage another position in IT – even though I was technically considered an artist. But these experiences contributed to my current position in the libraries as a digital humanities tech specialist.
One session I wished I had the opportunity to attend was Perspectives on Supporting and Administering Maker Culture and Programs in Libraries, and I'm fortunate enough to be in an institution that already have several 3D printers and supports an array of 3D software – both open source and commercial. I also have the opportunity to engage students with these resources and I would be interested to hear how other institutions are leveraging new technology for instruction and preservation.
Overall, I've enjoyed the DLF conference and I feel fortunate to be in the midst of the innovators and leaders from various institutions and organizations. It is exciting to hear about their different ideas on digitizing the collections, and also about the expanding the roles of the librarian as a technologist, designer, and educator.