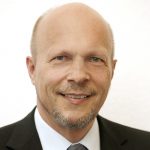 This Forum Sponsor Update was provided by Claus Gravenhorst, Director Strategic Initiatives, CCS Content Conversion Specialists.
At the 2013 forum we were very much excited about David Lankes' keynote "The Mortal in the Portal".
From past DLF forums we learned what you as members of the cultural heritage community want and where you are heading. Here at CCS, we took your requirements on board while developing, launching and improving docWorks – a software tool for high quality digitization and conversion. One of the major goals of docWorks is to help create structured digital content of high quality, enabling a variety of different access scenarios to meet the needs of today's community members.
David stated in his keynote, "The mission of librarians is to improve society through facilitating knowledge creation in their communities." – and we feel that we have already built the base for that with our docWorks technology. Moreover, today we work on technologies to make curated digital content available on touchpad and touchscreen devices, to make it easy for community members and the public to benefit from your expertise and the valuable content you select and share. By taking new ways in providing digital content, you are definitely facilitating knowledge creation.
To quote David – it's a long journey – and we want to continue being part of it. We'd like to talk to you about the future perspectives and invite you to visit our poster session "Experience Content – with CCS's New MagicBox". Get ready to be amazed!
Looking forward to seeing you in Atlanta.
---
CCS has generously supported the 2014 DLF Forum.