Opening Keynote
November 4, 2013, 9:00 AM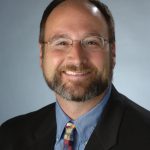 R. David Lankes is a professor and Dean's Scholar for the New Librarianship at Syracuse University's School of Information Studies and director of the Information Institute of Syracuse. His book, The Atlas of New Librarianship won the 2012 ABC-CLIO/Greenwood Award for the Best Book in Library Literature. Lankes is a passionate advocate for librarians and their essential role in today's society.
Closing Keynote
November 6, 2013, 10:45 AM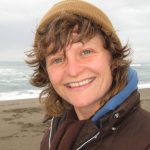 Early riser, devoted oceanite, and advocate of radical neutrality, Char Booth explores the integration of pedagogy, research, technology, and design in libraries. Char is Head of Instruction Services and E-Learning Librarian at the Claremont Colleges Library, and is on the faculty of the ACRL Information Literacy Immersion Institute. Char blogs at info-mational and tweets @charbooth. Her publications include the Ilene F. Rockman Instruction Publication of the Year-winning Reflective Teaching, Effective Learning: Instructional Literacy for Library Educators (ALA Editions, 2011) and Informing Innovation: Tracking Student Interest in Emerging Library Technologies (ACRL, 2009).