We're so excited to announce the keynote speakers for this year's DLF Forum and NDSA's Digital Preservation 2018!
2018 DLF Forum Keynoter: Anasuya Sengupta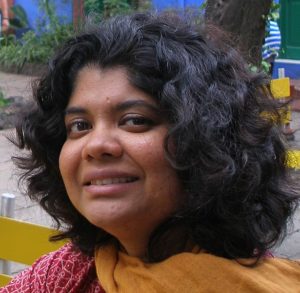 Anasuya Sengupta will open the DLF Forum with a talk entitled "Decolonizing Knowledge, Decolonizing the Internet: an agenda for collective action."
Sengupta is Co-Director and co-founder of Whose Knowledge?. She has led initiatives in India and the USA, across the global South, and internationally for over 20 years, to amplify marginalised voices in virtual and physical worlds. She is the former Chief Grantmaking Officer at the Wikimedia Foundation and a Shuttleworth Fellow. Supporting and strengthening free knowledge, human rights and social justice movements and communities of practice have been at the the forefront of Sengupta's work. Sengupta is on the boards of the Nonprofit Quarterly, a leading news and analysis site for US civil society, and The Rules, aiming to challenge and change the rules of global capitalism and exploitation. Among her publications is a pioneering collection, co-edited with Shamillah Wilson and Kristy Evans, titled Defending Our Dreams: Global Feminist Voices for a New Generation (AWID & Zed Books, 2006).
Anasuya Sengupta holds an MPhil in Development Studies from the University of Oxford, where she studied as a Rhodes Scholar. She also has a BA in Economics (Honours) from Delhi University. More information about her work can be found here.
Digital Preservation 2018 Keynoter: Snowden Becker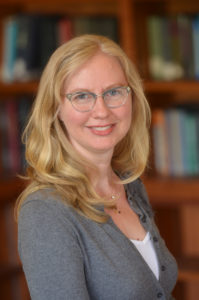 Snowden Becker will open Digital Preservation 2018 with a talk entitled "To See Ourselves as Others See Us: On Archives, Visibility, and Value."
Becker manages the graduate degree program in audiovisual archiving and preservation in the Department of Information Studies at UCLA, where she also teaches courses in preservation and archival administration. She previously worked at Academy Film Archive, J. Paul Getty Museum, and Japanese American National Museum. Becker is pursuing a PhD in Information Science at University of Texas at Austin. She has an MLIS from UCLA Graduate School of Education & Information Studies and a BFA from Maryland Institute, College of Art.
Snowden Becker's research interests focus on how audiovisual materials are integrated into, accessed, and preserved as part of our larger cultural heritage. Her forthcoming dissertation, Keeping the Pieces: Evidence management and archival practice in law enforcement, addresses the property room as a type of archive, and examines how audiovisual recordings and file-based media are managed alongside material evidence in law enforcement organizations. That work has led into additional research projects related to the creation, management, and preservation of audiovisual evidence, including an IMLS-funded National Forum on data management needs arising from large-scale video recording programs such as police body-worn cameras.
_____________________________
Don't forget: CFP Deadlines are May 7!
The deadlines to submit your #DLFforum, #learnatdlf, and #digipres18 proposals are May 7! All three events will be held at the M Resort, just outside of Las Vegas, NV, this October 14-18.
CFPs here: http://bit.ly/2018forumcfps
Sign up for our low-traffic DLF Forum Newsletter: https://clir.informz.net/clir/pages/DLFforumList