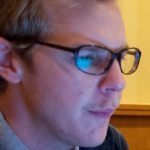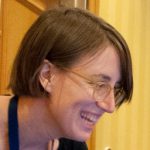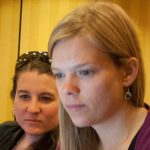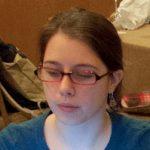 This Event Report was provided by Steven Villereal, Audiovisual Conservator, University of Virginia Library; Lauren Sorensen, Preservation Project Manager; Emily Nabasny, NYU Moving Image Archiving and Preservation Program; Kara Van Malssen, Senior Consultant, AudioVisual Preservation Solutions; and Pamela Vizner Oyarce, NYU Moving Image Archiving and Preservation Program.
Hack days/hackathons are designed to bring together technologists and practitioners for an intense period of problem solving. In the cultural heritage sector, hack days can provide a venue for members of digital preservation, content curation, and archival communities to articulate and develop solutions for shared technological needs, whether those solutions are code-driven, or of another form entirely. Events in this spirit have been previously held by groups such as the Open Planets Foundation, as well as in association with conferences including Open Repositories and Museums and the Web.
On November 6, 2013 the Association of Moving Image Archivists (AMIA) held its first ever hack day, marking a partnership between AMIA and the Digital Library Federation (DLF). Since the AMIA community was new to this type of event, we stressed that the success of a hack day needn't be measured just by the utility of the tools produced. Our primary aim was to create some new networks within the audiovisual preservation community for exchanging information and sharing tools, expertise, and perspectives, while at the same time tackling shared real world challenges.
These same concerns informed the April 2013 CURATEcamp AVPres, which served as a precursor, test-bed, and idea generation forum prior to the AMIA/DLF hack day itself. CURATEcamp AVPres was an online un-conference convened via Google Hangout videoconferences to unite participants at diverse locations. The event had an attendee-generated program with lightning talks from experts in audiovisual and digital preservation and breakout sessions addressing topics such as technical metadata extraction, managing massive files, and content management systems for AV. The response was incredibly enthusiastic, with over 120 registrants from around the world in at least 3 continents and participant sites at several major research universities, including many DLF members. It as a very productive day of conversation, and kicked up plenty of ideas for projects and future points of collaboration.
The Hack Day Projects
Prior to the AMIA/DLF Hack Day, project ideas relating to audiovisual content were solicited through registration forms and the event wiki page.  Participants were encouraged to brainstorm and refine project ideas before the Hack Day itself, in order to articulate "shovel-ready" projects and cluster those working at similar purposes. On the day itself, participants divided themselves into groups based on their own interests and skillsets and set to work for our daylong event.
After narrowing down the loose ideas submitted to the wiki, 5 projects were decided on and chosen for further exploration and development.
Project 1: The 608'ers
Main Goal: Extraction of EIA-608/line 21 closed caption information with the goal of reusing closed caption information from NTSC video. This project was clustered with content stewards working with oral history materials requiring timed text metadata. The hope was to consolidate some approaches to extracting, collecting, and exposing more transcripts and caption information.
Project 2: Team McGruff
Main Goal: Integration of the AV metadata extraction tool Mediainfo into a forensic imaging workflows using fiwalk. The idea was to generate and include Mediainfo key/value pairs into DFXML for forensic disk images that contain audio or video files.
Project 3: The Metadata Schemers
Main Goal: Develop user requirements for a web-based application that can create custom metadata schema derived from an uploaded data set and existing metadata schemas. In the future the team expects this tool to be able to import sets of data and perform mapping and transformation to conform to the custom metadata.
Project 4: The Amazing METS
Main Goal: Create a standardized template for a METS profile documenting process history metadata for digitized analog video. The project produced a sample METS XML file which provides recommended schemas, usage, and vocabularies for technical, source and process history metadata.
Project 5: Fast Forward
Main Goal: Produce easy-to-follow documentation for the installation and use of FFmpeg transcoding software. The idea was to create a starting point for audiovisual archivists to get acquainted with FFmpeg for very simple functions. The team hope is that this will acquaint archivists with this extremely handy utility, as well as improving their comfort with command line interface tools.
Presenting Project Results
Later in the conference, teams presented their project results to an esteemed panel of jurors, who deliberated privately and decided on the winners. During the conference's closing plenary on Saturday November 9, a representative from each project team briefly presented their work to the attendees, who were ultimately asked to "vote with their feet" by walking to the project representative of their favorite. Following the presentations, the judges' announced the winners of the awards given:
Best embodiment of ideals found in our modified Hack Day manifesto: Team McGruff
Best realization of stated project goals: Fast Forward
Audience-choice award!: Team McGruff
Tools and documentation created by each group reside on the wiki, which we enthusiastically invite you to peruse! Massive congratulations to the winning teams, and to everyone whose participation helped make the event a success.