Meet the facilitators of the DLF eResearch Network! From May-October, Sara Mannheimer and Jason A. Clark will lead the eRN cohort through assignments, group discussions, and guest lectures with the goal of strengthening and advancing teams' data services + digital scholarship roles and making inter-institutional connections. Read on to learn more about who they are and what they do. Enrollment is open through April 18, and topics for each monthly webinar are now available!

---

Sara Mannheimer
Data Librarian
Montana State University (MSU) Library
@saramannheimer
saramannheimer.com
Hi there! I'm originally from Alaska, where I developed a love for the outdoors. And like a trail through the woods, my path to librarianship was a bit winding. I majored in English in undergrad, and I wrote a book of poetry for my senior thesis. Then I traveled around the U.S. for a few years—I spent time interning for public radio in New York City, and then worked as an outdoor professional: as a kayaking guide in Alaska and the Virgin Islands, as an outdoor school teacher in the Santa Cruz Mountains in California, and as a zipline guide in North Carolina. I identified librarianship as an opportunity for a convergence of my interests—interacting with people, conducting scholarship, and continually learning. My first library job was as the Curator at Dryad Repository, leading a group of student curatorial assistants and helping to develop the repository's data preservation policy. Now I work as the Data Librarian at Montana State University (MSU). I've always enjoyed processing ideas through reading, writing, and conversations, and my current position allows me to engage with ideas and people in this way.
When I started working at MSU in 2014, Jason and I participated in the eResearch Network (eRN). It was a great opportunity to learn strategies for building our data services, and to connect with other librarians who were dealing with similar challenges. Facilitating eRN has allowed me and Jason to continue to build the network, and continue to connect with people whose work aligns with our own. I'm looking forward to another great year of eRN!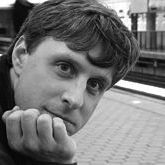 Jason A. Clark
Head, Special Collections and Archival Informatics
Montana State University (MSU) Library
@jaclark
jasonclark.info
Hey, I'm Jason, a midwesterner by birth and Rocky Mountain westerner by choice. I like the seasons and warm blankets, so I'm happiest when I'm closer to the 45th parallel north. My library journey follows a recognizable narrative: bookstore clerk to Humanities grad student fascinated by the archives to library school in Wisconsin. I came into the field just as the Web was rising as the dominant platform for information access and saw librarianship as a perfect opportunity to unite my interest in software development and networking information for learning. I started my career in New England at Williams College and then found a home in Bozeman, Montana where I get to think and dream about technical things and realize them as a department head for Special Collections and Archival Informatics at Montana State University (MSU) Library.
As Sara mentioned, we've been involved with versions of the eRN since 2014 and it's been great to see the community grow. We've been trying to establish it as a network for practitioners thinking through the opportunities and challenges around data services, data science, and digital scholarship in library and higher ed settings. I love this work and helping our community connect to find answers. Each year brings something new and this year we're structuring the sessions around practical assignments, speakers, and topics that help build or ground local initiatives for participants. As always, we also offer a consultation in which we connect you with experienced folks from past cohorts to help you solve a local project question.
If you are interested in learning more, take a peek at our past syllabi and docs at our OSF instance. Or reach out to Sara and me for access to our eRN Slack Channel. Or sign up now as registration is open!